Slough & Berkshire Development Plans 2017
Wednesday, 4th October 2017 @ 1530hrs

-

1900hrs
Slough & Berkshire Development Plans 2017 | Event

The Thames Valley is enjoying some real momentum at the present time and with some significant upgrades to the transport infrastructure there are new development and investment opportunities coming to light every day. Placemaking remains very high on the agenda for all parties and the private and public sector partnerships are working well together. The region has never worked so well together.
Since devolution became the buzz word in the UK regions local councils have been far more proactive in terms of securing inward investment, government funding and setting out a development plan for the City. Slough is now ideally poised to take advantage of the momentum from London but also devolution and is becoming a key area for business.
The LEP and the Council are pleased to have an opportunity to update the property and business community on current development activity and plans and are keen to use this platform to engage and consult with the supply chain.
The panel will provide you with some useful market data, development intelligence and an insight into the region's investment potential.
Tim Smith the Chief Executive of the LEP has a strategic view on all matters relating to Thames Valley and Berkshire and will explain where Slough fits into the bigger picture.
Andy Howell of Slough Urban Renewal will talk about key schemes in Slough that are set to come to market very soon.
The local authorities are represented by Councillor Samantha Rayner from Windsor & Maidenhead and Roger Parkin from Slough who will both bring us up to speed with the development strategies in their respective Boroughs.
James Lazarus is Head of Property Development at Canal & Rivers Trust who have some fascinating waterside developments in Berkshire that he is going to talk about.
Malcolm Parsons is the Route Director for Network Rail who are working together with the LEP on the Western Rail Link to Heathrow which, if realised would reduce the journey time to T5 from Slough, to 6 or 7 minutes.
Event Sponsorship
Interested in promoting your business to others in the industry?
Consider Sponsoring this event – Sponsorship Packages can be viewed here.
Contact us today to talk about what Sponsoring a Built Environment Networking Event can do for your business!                
​
| | | | | |
| --- | --- | --- | --- | --- |
| Event Sponsored by: | | Programme Sponsored by:  | |       Exhibitors |
|   | | | | |
---
Event Format
1530 – 1600; Registration
1600 – 1645; Networking with Wine, Beer and Soft Drinks
1645 – 1815; Speaker Presentations
1815 – 1900; Networking with Hot Food, Wine, Beer and Soft Drinks
1930 – 2200; After Event Speakers Dinner (VIP TICKET HOLDERS ONLY)
---
VIP Tickets
We have an exciting new opportunity for you – buy a VIP ticket to this event and come to dinner straight after the event with the speakers who have accepted an invitation, see below.
Great food, good wine and excellent conversation.
VIP Ticket Privileges
FREE attendance at the after-event Speakers Dinner
Reserved seating in the front two rows at the event
Guaranteed tickets even at sold-out events
Up to 20 x VIP tickets available at each event
VIP Name Badges
Dinner Venue – Tummies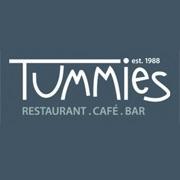 Come to dinner and join:
James Lazarus – Canal & River Trust
Andy Howell – Slough Urban Renewal/Morgan Sindall Investments
Samantha Rayner – The Royal Borough of Windsor & Maidenhead
Roger Parkin – Slough Borough Council
---
Speakers
Tim Smith MBE, Chief Executive; Thames Valley Berkshire LEP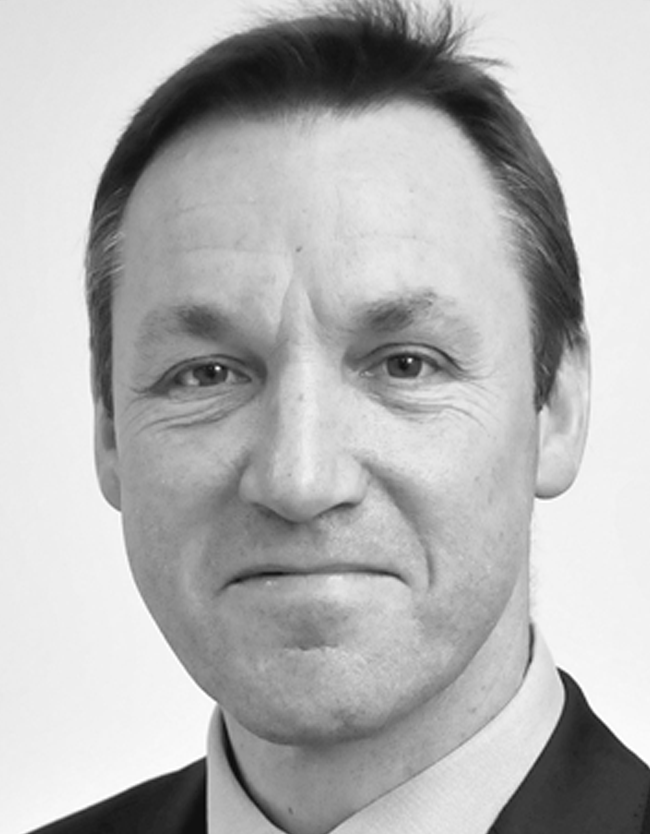 Tim is the chief executive of Thames Valley Berkshire LEP; one of 38 LEPs in England. His remit is to deliver the LEP's £182m investment programme and achieve an uplift of GVA worth £700m to Thames Valley Berkshire, over five years.
He was previously the director of Reading UK CIC and prior to that one of the first local council chief executives to achieve the government's benchmark for a 'Quality Council'. Between 2006 and 2008 Tim was an advisor to DCLG on national partnership policy.
James Lazarus, Head of Property Development; Canal & River Trust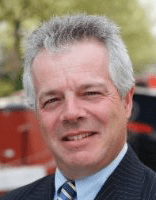 James has 40 years experience in the property industry starting out in local house agency before moving to London and having spells working for Hillier Parker and Weatherall Green & Smith. In 1983, he joined a quoted conglomerate to run their property subsidiary English & Overseas Properties, which was floated in 1988. The business was sold in 1999 and James then set up and ran a development management business undertaking small speculative developments for high net worth individuals before joining British Waterways, the predecessor to Canal & River Trust in 2006. James lives in Hertfordshire and enjoys travel, skiing and golf and has recently taken up cycling. In the last four years he has completed four long distance cycle rides raising almost £30,000 for C&RT.
Andy Howell, General Manager; Slough Urban Renewal/Morgan Sindall Investments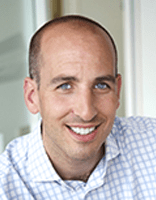 Andy has carved out a successful career within the property arena, displaying unrivalled skills in project management, strategic thinking and team building. As a result, he is well regarded by his team, peers and colleagues alike.
After graduating from the University of Sheffield, Andy served six years with the British Army and saw active operations in the UK and overseas. Following this, he moved into project management at Amey Ventures, during which time he completed a Diploma in Applied Management at Warwick University's Business School.
From here on, Andy has gained a broad portfolio of property development experience, working for companies such as John Laing Investments and the University Partnerships Programme (UPP). Furthermore, while a Consultant at PCSG, he worked on behalf of 20 major contractors, securing several high profile major infrastructure projects.
From assisting clients in a strategic advisory role, to developing best practice and directing multiple development activities, Andy demonstrates impressive communication and management skills, while successfully showcasing his ability to secure results.
Since joining Slough Urban Renewal (SUR), Andy has been working alongside the Partnership's board and wider stakeholders to plan and deliver the overall strategic vision. The successful delivery of SUR's initial projects include The Curve, Slough's premier new library and cultural centre and 'Milestone' a development of 73 new homes. Not only has this resulted in further projects being initiated, but SUR has also picked up numerous industry awards; most notably 'Procurer of the Year 2017' at the International Partnership Awards.
With an increased pipeline of regeneration projects planned for the next 10 years, Andy looks forward to continuing to drive SUR's success, improving the residential, educational, leisure, social and commercial infrastructure of Slough for the benefit of all those who live and work in the town.
Malcolm Parsons, Director, Route Business Development; Network Rail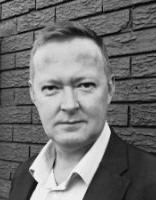 Samantha Rayner, Cabinet Member; The Royal Borough of Windsor & Maidenhead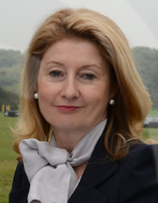 The Royal Borough of Windsor and Maidenhead council's cabinet member for culture and communities is Cllr Samantha Rayner, who is also the lead member for customer and business services (including business and council tax).
Samantha, who is a ward councillor for Eton Wick is enjoying working hard delivering new projects for residents, businesses and visitors. The projects are diverse from new leisure centres to more parks and green spaces.
She said: "The Royal Borough is a very vibrant and special place, where there are several large and well equipped sports centres, wonderful parks and open spaces and library facilities.
"Among all the fabulous reasons to spend time in the Royal Borough we are extremely proud to have Windsor Castle, Windsor Great Park, the Royal Borough Museum and the beautifully restored Alexandra Gardens Bandstand in Windsor.
"Maidenhead of course is currently undergoing a very exciting regeneration programme of it's own and with partners and the Maidenhead & District Chamber of Commerce we want to create a modern, attractive and popular place with lots for business, culture and leisure for everyone."
Samantha is a qualified Accountant, a keen fundraiser and in the past has raised money for The Prince Philip Trust Fund, SportsAble and Alexander Devine. She's also Ambassador for Sebastian's Action Trust and the Commonwealth Walkways.
For more information on the council's services and facilities for residents and visitors visit www.rbwm.gov.uk or follow @RBWM or @RBWM_Libraries on Twitter or see their Facebook pages.
Roger Parkin, Interim Chief Executive; Slough Borough Council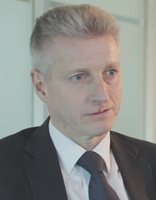 Roger Parkin is the Interim Chief Executive of Slough Borough Council, bringing 24 years' of local government experience, having worked across a range of departments and services.
Roger was responsible for implementing the transformation of services within the Council, leading on insourcing and contracting out of services to facilitate organisational change.
In the past year Roger has focused on economic growth and regeneration of the town within severe financial constraints to enable delivery of revenue back to the Council and has developed the Slough Urban Renewal (SUR) Partnership with Morgan Sindall to deliver state of the art Leisure and Community facilities.
Among his responsibilities Roger leads the Council's work on a number of business partnerships including Chair of the Local Authorities Working Group responding to Heathrow's plans for expansion.  He is also the Council's lead on the Skills Agenda which aims to provide opportunities for all of Slough's young people.
Roger is passionate about sustainable infrastructure and transport and has developed several initiatives across the Council, including Fleet Challenge, which brings the introduction of electric cars and cycles across the Council to reduce the Council's grey fleet profile and carbon footprint.
Roger is particularly proud to state that Slough has recently been voted 1st place in the UK in the recent Glassdoor 2017 survey – The Best Place to Work in the UK.
Slough & Berkshire Development Plans 2017 | Details