Investment Plans – East Midlands Local Authorities
Thursday, 13th June 2013 @ 1600hrs

-

1900hrs
The Council House, Nottingham,

NG1 2DT
Investment Plans – East Midlands Local Authorities | Event
In Conjunction with:                          Event Sponsored by:
---
Alan Coole, Development Director, SCAPE
Development Director and Deputy CEO, Alan has led initiatives such as the SMARTE EAST project, the Midlands Highways Alliance and East Midlands Property Alliance (empa).
Through his knowledge and experience Alan has helped a wide range of clients set up long term partnering arrangements enabling them to modernise their procurement, management and continuous improvement agendas.
Alan has strong links with the National Improvement and Efficiency Partnerships (NIEP), Constructing Excellence, COPROP and the East Midlands Centre for Constructing the Built Environment (EMCBE).
---
Adam Wilkinson, Chief Executive, Derby City Council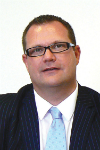 Adam Wilkinson joined Derby City Council as its Chief Executive in July 2009. Adam has been employed in local government for the last 29 years and in that time he has worked for eleven local authorities.  These have included district councils, London boroughs, unitaries, counties and cities.
Adam holds a BSc in Construction Management and an MBA and was President of the Association of Building Engineers from 2002 – 2003.  He is also a past Fellow of the Chartered Institute of Building.
---
David Bishop, Corporate Director of Development, Nottingham City Council

Within Nottingham City Council, David Bishop is the Corporate Director responsible for all Development Services, including Economic Development and Employment, Planning, Transport, Property and Housing.  His priority remit is to ensure that Nottingham emerges stronger from the recession than its competitor cities with an enhanced reputation as the place to do business, with more and more local people employed in local jobs. He is accountable for the successful delivery of the Tram project, the delivery of the city Growth Plan, the City Deal, and the new Council House building programme amongst other things.
David has worked at strategic level in Local Government for more than a decade initially in Wales, and prior to this post, for six years as Strategic Director – City Development in Bristol.  A Chartered Civil Engineer who graduated from Nottingham University, and then took a Masters in Business Administration from Henley Management College, David is also on the National Management Committee of ADEPT (the Association of Directors of Economy, Environment, Planning and Transport).
---
Tim Gregory, Corporate Director – Environment and Resources, Nottinghamshire County Council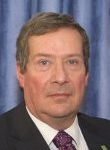 Tim Gregory is the Corporate Director for Environment and Resources. As such he has responsibility for key operational services including Highways, Transport, Waste and Catering and Facilities Management. Most of these are high priority, public facing, universal services. He is also responsible for critical enabling and support services including Finance, Procurement, HR and Customer Services, ICT and Property.   Overall the net budget for these areas is circa £120M, around 23% of the authority's net budget and the department employs 3000+ staff.
Tim joined the authority in May 2009 as Corporate Director – Corporate Services and took on the Environment responsibilities in December 2010. Previously Tim had worked for Wiltshire Council since 2005, where he had been Service Director ICT and Procurement, and for 2 years, the Programme Director for the creation for the unitary council.
Prior to this ,and for 27 years, Tim served in the Royal Marines leaving the service in 2005 as a Brigadier and as a Corporate Director in the Defence Communications Services Agency. In his career he served in all three commandos, in MOD HQ, in other headquarters roles and he was Deputy Defence Attaché in Washington DC.
---
Andy Robinson – Assistant Chief Executive, Strategy, Partnerships and Communities, Leicestershire County Council
Andy Robinson is the Assistant Chief Executive at Leicestershire County Council.  His responsibilities include: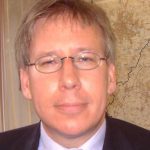 – developing proposals for integrating services planning and commissioning;
– developing new ways of working with troubled families using a community budget;
– engaging with local communities and supporting the development of the Big Society;
– monitoring performance;
– providing research evidence and insight;
– supporting partnership decision making structures:
– economic development.
Andy started working life as a 16 year old Trainee Town Planner and worked in various planning roles at Bedfordshire County Council, Leicester City Council and has been with Leicestershire County Council since 1990.
---
Frank Jordan – Strategic Director for City Development, Leicester City Council
Frank Jordan is Strategic Director of City Development and Neighbourhoods at Leicester City Council and is responsible for leading the delivery of the City Mayor's Economic Strategy which includes a major investment programme in the physical environment and infrastructure of the City, promoting the reputation of the City as a whole and supporting people to secure long term employment. He has previously worked in a variety of roles covering property, development, children's services, highways, waste management and environmental management at Newcastle and Northumberland Councils and has led on the delivery of a number of large scale property and construction projects.
Frank has a degree and masters in environmental management as well as an MBA and has a particular interest in the sustainable development and regeneration of cities.
---
Investment Plans – East Midlands Local Authorities | Details