West Midlands Universities Development Plans 2018
Thursday, 22nd March 2018 @ 1530hrs

-

1900hrs
The Council House, Birmingham,
West Midlands Universities Development Plans 2018 | Event
Speakers

We'll be joined by some fantastic speakers from a variety of Universities in Birmingham who'll provide an abundance of insights into their pipeline and development plans for their estates. More speakers are set to be announced in the very near future. Presentations will include details of the £41m expansion to Birmingham City University's City South Campus and future plans, and the future vision of the University of Birmingham's estate which is split over several large campuses including Selly Oak and Edgbaston.
Conference Sponsorship
Conference Partner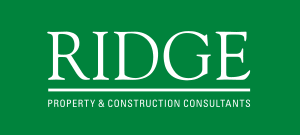 VIP Dinner Ticket

A unique opportunity to spend quality time after the event with the speakers. Take discussions about projects and schemes, procurement opportunities and networking with decision makers into a more relaxed and open setting. The evening meal includes a formal discussion around key regional topics in the industry – accompanied by good food, wine and excellent company.
Join the following speakers and companies:
John Plumridge – Birmingham City University
Robinson Low Francis (RLF)
Ridge & Partners LLP
Maber Architects
Powell Office Style
Gensler
Contracts Galleypearl
More TBC
VIP Dinner Ticket Privileges:
Attendance at the VIP Speakers Dinner
Attendance at the Evening Conference
Reserved seating in the front two rows
VIP name badges
Guaranteed tickets at sold-out events
Maximum of two VIP tickets per company. Only 15 VIP tickets available per event. Dinner venue TBC.
Conference Overview
The University Development Plans Conference will look at the University and Higher Education sector in the West Midlands, and will feature some of the leading Universities and the key decision makers within their property and estates portfolio and planning. Attracting talent to the Midlands is key, whilst retaining them post-graduation in just as challenging – but with HS2 offering opportunities to better provide connectivity and devolution powers increasing its an exciting time for the region. The Universities are having to work closely with each other and with local authorities to ensure students are attracted and retained in the city. Speakers will include:
John Plumridge; Director of Estates at Birmingham City University. The University is investing £260m into their estates development in a bid to provide students with an enviable range of facilities. John will be sharing further details of their property and estates plans.
Trevor Payne; Director of Estates at University of Birmingham. Trevor will share details on their estates and property plans across their two main campuses at Edgbaston and Selly Oak, along with their properties across the region. With their facilities extending to half a million sq m of floor space in over 200 buildings and over 250 acres of grounds it's a huge portfolio and plans for future developments will be discussed.
Stella Manzie; Acting CEO of Birmingham City Council. Stella will give an opening keynote at the conference around the crucial role higher education plays in the larger picture for Birmingham and it's economy, and how the development of state-of-the-art facilities within the Universities can drive new innovation, jobs and future development opportunities.
Event Format
1530 – 1600; Registration
1600 – 1645; Networking with Wine, Beer and Soft Drinks
1645 – 1815; Speaker Presentations
1815 – 1900; Networking with Hot Food, Wine, Beer and Soft Drinks
1930 – 2200; After Event Speakers Dinner (VIP TICKET HOLDERS ONLY)
West Midlands Universities Development Plans 2018 | Details