West Yorkshire Universities Development Plans 2013
Wednesday, 2nd October 2013 @ 1600hrs

-

1900hrs
Aspire, Leeds,

United Kingdom
West Yorkshire Universities Development Plans 2013 | Event
This Event is Available for Sponsorship
---
Event Format
1400 – 1500; Sponsors Lunch (Invite ONLY)
1530 – 1600; Pre-Event Educational Presentation (PEEPshow)
1600 – 1645; Networking with Wine, Beer and Soft Drinks
1645 – 1815; Speaker Presentations
1815 – 1900; Networking with Hot Food, Wine, Beer and Soft Drinks
1900 – Late; After Event Drinks
---
Speakers
---
Mark Swales; Director of Estates & Facilities; Sheffield Hallam University
Joining Sheffield Hallam University in 1992 Mark has been involved in the development of high quality commercial, facilities management and estates services. This has included major reviews of all commercial and facilities services and academic timetabling. He was appointed as Director of Estates in Facilities on the 1st July 2010 in which time the department has gained Investors In People Gold standard and achieved IS0 14001 and ISO 5001 for the whole institution, a first in the sector.
He has chaired Venuemasters Ltd, an independent marketing company whose aims are to raise the profile of the H.E. Sectors conference business to Business and Leisure Tourism buyers. Mark chaired and authored a Value for Money study on Cleaning funded by HEFCE which adopted the Excellence Model for its approach.  From this and working with colleagues across the sector Mark created the British Association of Cleaning in Higher Education. As a result of this work Mark was invited to be a director of the British Cleaning Council representing the HE Sector.  Mark is past chair of the College of University Business Offices, CUBO.  Since 2007 he has worked with University UK and a range of stakeholders on the delivery of the UUK Code of Practice for Student Housing, chairing the Sector Advisory Group for the Code as well as operating the administration and authoring the sectors annual report.
Currently he is overseeing a major estates capital programme at Sheffield Hallam University and is involved in the Sheffield City Region chairing the Public Sector Property Forum and as a member of the Property and Construction sub group of the Local Enterprise Partnership.
---
Colin Blair; Director of Estates & Facilities; University of Huddersfield
After leaving school at 16, Colin served a five year design apprenticeship with a building services company during which time he gained a Polytechnic Diploma in Environmental Engineering from Newcastle Polytechnic. Chartered Engineer status was gained in 1983 along with Corporate Membership of CIBSE. In 1999 Colin was awarded a Masters Degree with Distinction in Facilities Management from Heriott Watt University, Edinburgh. This led to the BIFIA making the award of UK Graduate of the Year to Colin in 1999.  Following completion of his apprenticeship, Colin worked for private sector contracting organisations on diverse projects in both the UK and overseas. In 1984 Colin joined Kirklees Metropolitan Council and rapidly rose to the post of Client Services Manager, having overall responsibility for all the authority's non-housing property maintenance.
Colin commenced work at the University in 1989 as a Building Services Engineer responsible directly to the then Head of Estates. Following numerous periods of Acting Director, Colin gained his current position in 2000 and is responsible for the development, operation and maintenance of the University Estate and its facilities. The remit extends to service areas including Sport and Catering. Colin is currently the Treasurer of the National Executive of the Association of University Directors of Estates (AUDE) www.aude.ac.uk. His special areas of interest include 21st Century Learning Environments and campus based renewable energy sources.
Colin is committed to ensuring that students, staff and visitors are provided with the best possible facilities and services and that the high quality, diverse Estates portfolio is used to raise the profile of the University both nationally and internationally.
---
Keith Lilley; Director of Estates & Facilities Management; University of Sheffield
Keith Lilley started his career with the NHS as a management trainee. Keith was initially based in Yorkshire moving to Guys and Lewisham NHS Trust in 1988.
In 1993 Keith returned to Yorkshire joining the Royal Hallamshire Hospital as its first Commercial Manager. After six years at Sheffield, Keith joined the newly established Leeds Teaching Hospitals NHS Trust as Director of Facilities. After six years Keith joined the University of York as Director of Facilities, as it began the major expansion of the Campus, with an initial development of around 65,000m2 of new buildings. Keith also steered the business development of a new Sports Village at the University which has received funding from the local authority and Sport England.
Keith started work as Director of Estates and Facilities Management at the University of Sheffield in September 2010. The University has embarked on ambitious plans to improve and expand its city centre campus and Advanced Manufacturing Research centres at Catcliffe. The University is delivering significant investment in Engineering with the centrepiece being a 20,000m2 Engineering facility at the heart of the campus. Keith is totally enthused by the opportunity of contributing to the success of one the UK's leading HE institutions, and directing significant investment in his adopted home city.
---
Clive Wilson; Director of Estates & Facilities; University of Bradford
Clive is currently the Director of Estates and Facilities at the University of Bradford where he is responsible for the development and maintenance of the University's estate and facility services. He is  also responsible for delivering the new estates strategy for the next ten years which currently stands at around £200 million. As part of these plans he manages the estates team working on the notion of the University becoming the first Ecoversity in Europe. An ambitious programme which, once complete, will provide a unique model of sustainable development in the HE sector.
Originally from Leicester, he moved to Hong Kong in 1989 working as an Assistant Director of Estates for the University of Hong Kong. After 10 years he joined Hong Kong Polytechnic University as a Senior Lecturer in Facilities Management before moving back to the UK and Bradford in 2002.
---
Pre-Event Educational Presentation (PEEPshow)
Steve Phillip Linked2Success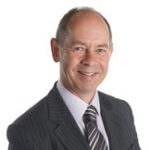 If you're in business and looking to expand then you can no longer afford to ignore social media. Why? Because your clients, suppliers, associates and your competitors are using it. What are they saying on LinkedIn, Twitter or Facebook? Well, if you're not part of the discussion, you're not going know.
Since 2009, Linked2Success has helped businesses create new client opportunities and increase sales by giving them clear, practical advice around using LinkedIn and other social media as highly effective business networking tools. In 30 minutes Director and Founder Steve Phillip will put forward the business case for why professional firms should be using social media and what the benefits truly are.
---
West Yorkshire Universities Development Plans 2013 | Details