Highways England Announces 15-Mile Upgrade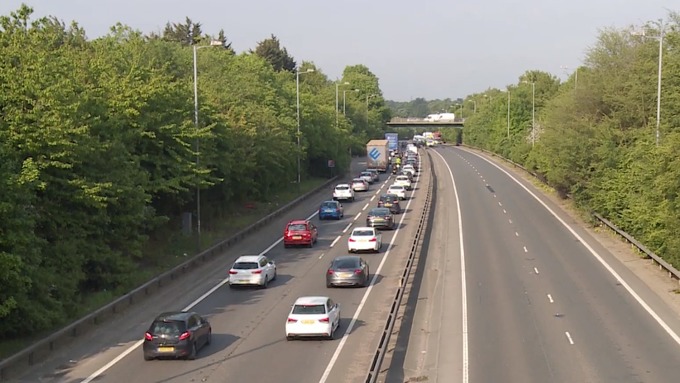 Highways England has unveiled plans which will see the 15-mile stretch of the A12 between Chelmsford and Marks Tey upgraded.
The announcement will see the road widened, whilst there are four options for a new route between Kelvedon and Marks Tey also proposed. The scheme is one of many set to be discussed at the Highways Development & Economic Growth Conference supported by Highways England.
Speaking of the announcement Project Lead Stephen Elderkin said: "The A12 is a key route connecting the East of England to London. With the high levels of congestion, it's a route that Highways England and the Government are committed to improving. Our proposed improvements will increase safety and average speeds, so that someone travelling on the A12 daily can expect to save over an hour of travel time each week."
In 2017, Highways England launched a consultation on how best to upgrade the section of road into three lanes. However, plans have been put forward for Colchester Braintree Borders Garden Community, which could affect the suggested A12 route.
Highways England said that it has worked with the local authorities to determine how the A12 could support the housing growth.
Roads Minister Baroness Vere said: "I want the A12 to be as safe as possible for the 90,000 people who use it each day. That is why we are committed to modernising this major road, supporting growth in the region and improving journeys for all."
The government agency said that it has announced the preferred route to widen the road between junctions 19 and 23 (between Chelmsford and Rivenhall) so that it can start work on the A12 while discussions for the new development continue.
The road between junctions 19 and 23 is expected to be upgraded into three lanes at key places in each direction, and will see a new three-lane bypass in each direction at Rivenhall End.
Upon completion of the three-lane A12 route, the existing road will be handed over to Essex County Council for use by local traffic. Highway England is expected to announce the preferred route between junctions 23 and 25 in summer 2020.
Come and hear about more infrastructure projects planned over the coming years at the Highways England supported Highways Development & Economic Growth Conference. Click here for event details >