Highways England To Review Procurement Methods Ahead of £25bn Framework Launch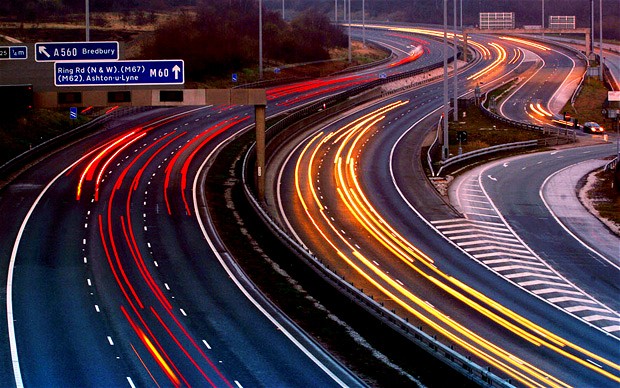 Highways England are looking to redraw the way they procure the next tranche of major project works, which are anticipated to be worth £25bn.
Speaking to delegates at the a conference in Reading Mike Grant, Smart Motorways Delivery Director at Highways England said the body aims to bring smaller Tier 2 and Tier 3 construction firms much closer to the decision-making process in the forthcoming investment period.
He said: "There's a lot of talk about moving away from the transactional types of arrangements and into the joined up partnering type arrangements, in the form of alliances and so forth. That is the change that you will see certainly within highways, England, more alliances long term arrangements and a bigger focus actually on encouraging the tier two and three suppliers to get involved with the decision making process.
"We believe now that that is where a lot of the local capability and acumen says"
Mr Grant is heading up the major works on the vital M4 corridor near reading, which set to benefit from increased capacity due to the £848m smart motorways scheme, which will upgrade the motorway from Junction 3 to Junction 12.
He said: "Thames Valley is relatively well connected, but it is choked. There are there are big congestion issues here […]
"It [the upgrade] is really important because it provides connectivity as well as a key strategic group. It provides connectivity with Heathrow down in the East, and can connect with the M25.
"This [smart motorways] is a concept that we're rolling out in a lot of major areas around Gatwick Airport, down near some of the South Coast ports. Dover on the M20. And down in Hampshire as well on the M27."
Commenting on the safety and reliability of the smart motorways scheme Mr Grant added:  "They're performing exactly as we've expected them to they've actually given us that congestion relief that control over traffic
"And of course, overall, they've actually resulted in a reduction in the number of incidents that have occurred. On the stretches of the motorway. We've also seen a high degree of compliance in terms of drivers who use smart motorways. And that's been fantastic."
Highlighting the importance of both local and regional transport connectivity to regeneration Barbara Richardson, Managing Director of the Royal Borough of Windsor and Maidenhead noted that the council spearheaded the transformation of Maidenhead in advance of the Crossrail scheme.
She said: "In terms of upgrading road networks it's great to hear what's going on with the M4 for because that all helps Windsor and Maidenhead […] We also do have a master plan that we're looking at for Windsor, which we're only just starting we tackled Maidenhead first, mainly in relation to Crossrail"
"Crossrail is going to be the biggie, it's been delayed a little. And when it arrives, it will have a big impact on people moving out further from West London to live in our town. I think there is some aspects when we start looking at our master planning for Windsor, in relation to how we deal with rail and transport and connections there."
"Because albeit you can get from Windsor to Slough relatively well but you can't get from Windsor to other places particularly well."
Kirstan Durle, Development Manager, Network Rail Property, told delegates how the rail operator aimed to deliver new homes as part of a Department for Transport target as well as wider regeneration.
Ms Durle noted how the rail network itself is expected to help move people between cities in the UK as well as revitalise cities themselves: "by investing in stations, there is an uplift in property values around which obviously we don't capture before making that investment. But the towns that we sit in [do].
"After the initial investment you get three to seven times the inward investment back."
"We've got 92% of the UK population will live in cities, by 2030. And we're already seeing this demand around the stations for integrated sort of mixed use developments because connectivity that they provide. And stations are becoming destinations in themselves, St Pancreas for example; 40% of people that go into that station are not getting on the train, they're just using the facilities around or within within the station area."
As a core part of the Thames Valley Slough has seen a wide array of projects in the past half-decade. Andy Howell, General Manager, Slough Urban Renewal said that the body was looking for new commercial developments after delivering 18 projects and £260m worth of work in the past three years.
He said: "We are seeing that people are moving out and migrating along the M4 for both combination of an anticipated Crossrail arrival, but also the pressures that we see about affordability and also better quality of local surroundings, green parks and open spaces. We've been the vehicle through which the council's capital investment of over 60 million pounds has been made to deliver its leisure strategy.
"The heart of Slough is already changing, The Curve is now three years old. There has been significant commercial developments in the Corn Quarter with the Porta building and future works. When you come out of the station it is already looks very different. The Optic Insight is being bought forward by Aberdeen Asset Management which includes 343 flats, and then on our quarter we have a mixed-use development with two Marriott Hotels and 64 apartments."
When it comes to sustainable travel Ms Durle said that cycle schemes are now a higher priority than cars when it comes to space for parking at stations. "Within our station master plans now, cycle parking is almost becoming bigger than actual car parking. People may have seen the example at Cambridge station where we've puts a multi storey cycle power cycle parking in with it it's got an Ibis hotel above but that's sort of being held up as one of our key sort of improvements."