Kirklees Redevelopment Lead by Ambitious Huddersfield Blueprint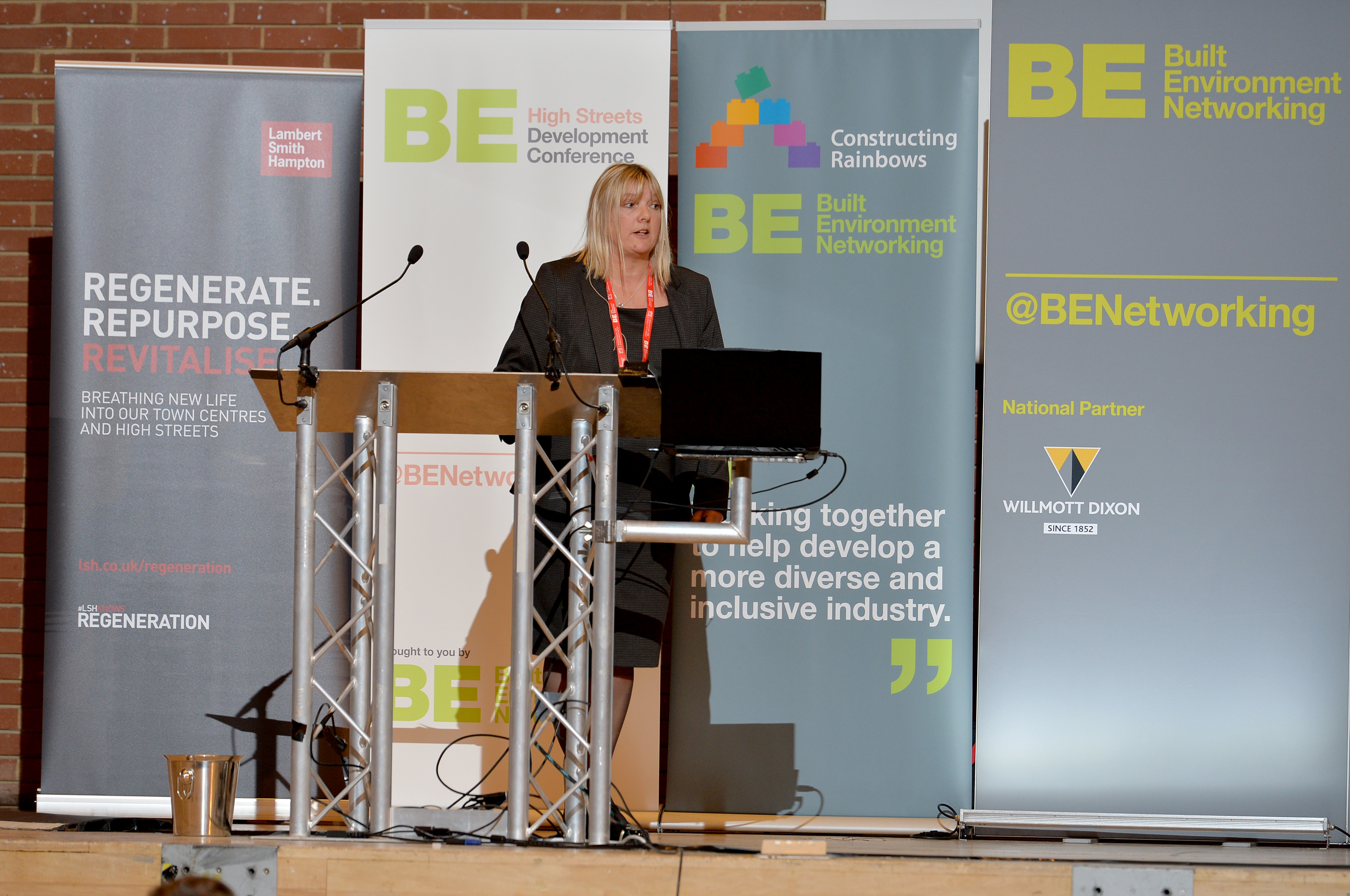 Kirklees Council are launching their high streets redevelopment with the first projects of their 2019-2031 masterplan, our High Streets Development Conference has heard.
Huddersfield is the largest town in the Kirklees area which has avoided much of the national problem, according to Angela Blake, Service Director of Economy and Skills: "The retail offering is still operating fairly successfully, we've seen an increase in retail floor space."
Part of the masterplan of high streets improvements is Huddersfield's markets, Blake said: "We've got an indoor market, and an outdoor market, but we need to look at how we can consolidate these in a way that meets the demands of the town going forward."
Despite acknowledging success in retail, the council is also future proofing the town, having purchased the 1960s Piazza shopping centre for demolition, and are planning to replace the centre with a new mixed-use development.
The council is also working on two new areas of the centre towards the towns Southgate area – a currently vacant employment area – and HD1, a stadium complex which is developing into a larger leisure complex.
SKA Developments have invested £20m into the town centre of Huddersfield, having constructed 4 student accommodation blocks, and they are currently working on the Renaissance Works development, a project to regenerate a vacant former Co-op building from the 1930s into a modern 138-bedroom student accommodation block.
Saj Pervaiz Financial and Property Director for the firm, discussed the project: "This is the first project to kickstart the transformational blueprint in Kirklees, and it's a great example of a public-private sector partnership. We are on-site now and we're due to complete in 2021."
SKA largest project is the Great Waterfront project, a massive £150m regeneration of a brownfield site into a new riverside community. The firm is already on-site for Phase 1 of the project, which is estimated to be completed by 2022.
Pervaiz described the company's attitude to regeneration, which focuses on the preservation of the historic structures: "We keep the existing structure and the heritage of the interior and exterior of the building and build the floors on top."
This is of core importance in Kirklees which has the most listed buildings of any region in Yorkshire.
Karl Battersby, Strategic Director of Economy and Infrastructure at Kirklees Council spoke of the regreening and appearance improvements being made to New Street and St Peter's square as part of a "massive public realm scheme."
Regreening and other similar initiatives have increasingly been emphasised by the town recently, Blake said: "We've declared a climate emergency and that has had a big impact on our plans for the town."
Battersby also revealed Huddersfield's plans to improve its arts offer by creating a cultural heart: "There's a new cultural centre, a number of museums and art galleries we are looking to consolidate. We're also planning a new sound venue which could be completed by 2023."
Some areas of the plan are still being debated, such as what to do around Huddersfield train station, which is one of the most architecturally acclaimed in all of the country. Blake told delegates: "We're looking at a number of different options at the moment, but I don't think we've got the solution yet."
Trying to create more residential and office space on the high street is also an integral part of plans for the area. Simon Taylor, Head of Strategic Investment at the council said: "In Huddersfield we don't have a huge residential offer, we don't have a huge office offer either."
Taylor acknowledged previously difficulties in establishing these markets, saying that past attempts had failed to gain a foothold, but the council was now "looking at how to use some of our assets to kickstart that development."
The planned development of Huddersfield high street is oriented around preserving its heritage while embracing a creative, cultural and green future. From creating new communities and a cultural core, to bringing residents back into the city, these developments will inject new life into the Kirklees region.