Framework Providers Utilise Cutting-Edge Technology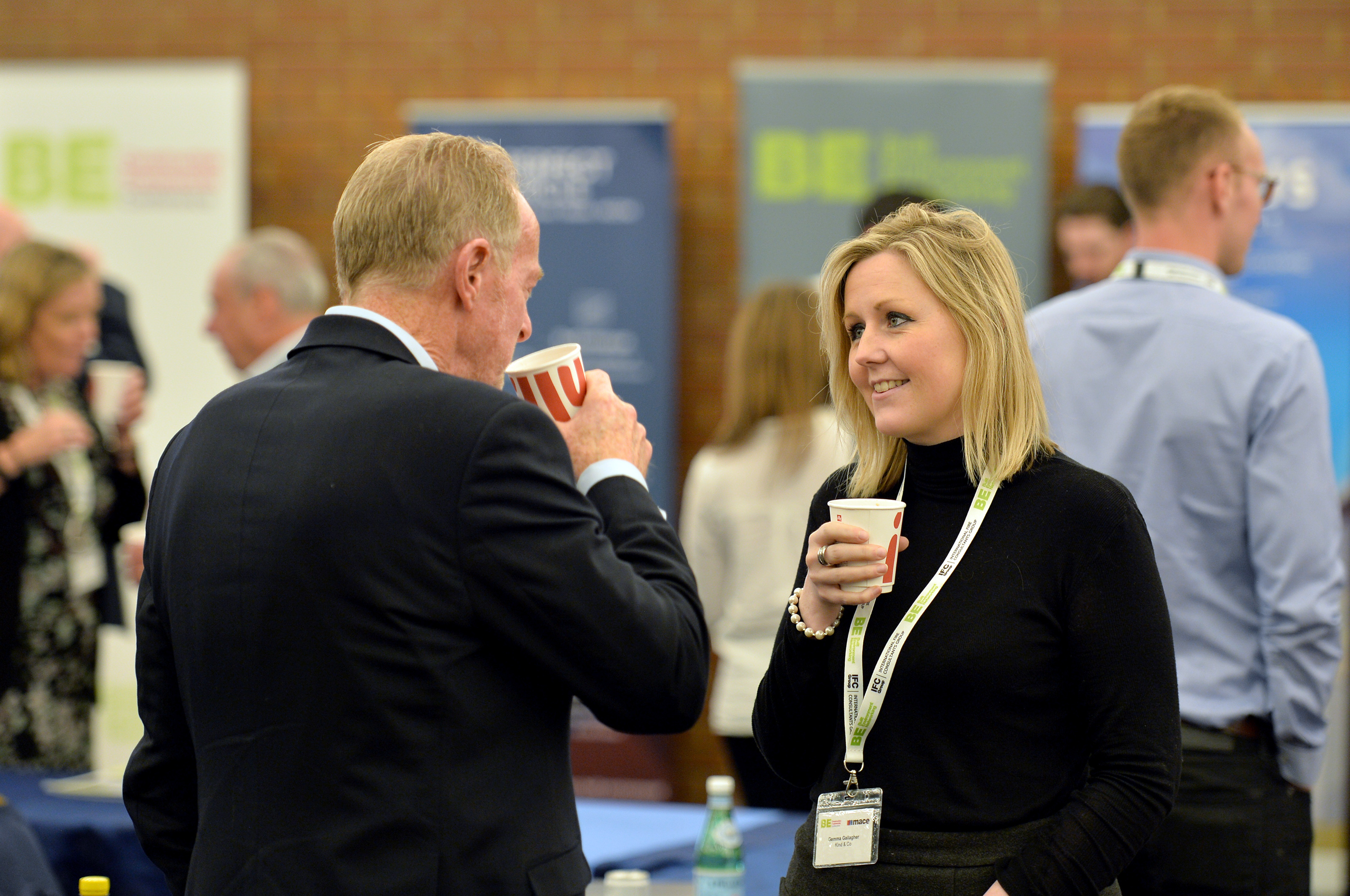 The future of the construction industry and frameworks was the focus of the final session of the Construction Frameworks Conference.                                                   
Mark Chadwick, Director of Business Services at Fusion 21 told attendees that clients were embracing new technologies, he said: "Things around Electric charging points, LED lights, new things that are coming through are what our members are saying they want from frameworks." 
Change has not just come on the client-side, developers have also seized upon new technological innovations. Matt Carrington-Moore of Scape Group told the conference our their partnership with developer Balfour-Beatty, he said "We are working with them to take some of the headline innovations that taking place in crossrail and HS2 and looking at VR and BIM labs and looking to bring them into much smaller schemes."
Carrington-Moore continued: "Interesting things happening at the moment, for example Willmot-Dixon are using exoskeletons at the minute to help with moving around a site". The Eksovest technology was developed by US Firm Ekso Bionics and is designed to augment workers endurance. It has been trialed at a number of Wilmot-Dixon's recent developments . 
"The biggest thing that drives innovation is people" said Chris Hugo, CEO of GovData. Hugo pointed out the relative recency of the current form of procurement methods, he said: "You're all in the room today talking about a structure of procurement called frameworks which were ratified by European Union under OJEU in 2006."
Dynamic Purchasing Systems (DPS) are organizational innovation in the industry that Hugo credited with enabling "new market entrants". Hugo explained how DPS allowed expansion for SMEs,"If they are in that category that says £1-5m in projects then they're stuck there for four years, whereas the DPS lets them move up."
Carrington-Moore pointed to legislative change for its ability to be transformational on the industry, he said "part of the change in regs back in 2015 did provide a little more opportunity for frameworks to evolve" referring to the Public Contracts Regulations 2015. 
The increasing adoption of smart buildings is a major future direction for the industry, Chris Hugo said that "Intelligent materials are going to become quite significant, nothing has disrupted in technology industry in construction in quite some time." 
Hugo speculated that this would lead to construction companies merging with smart providers, as many did with technology firms in the early 2000s, he reasoned "You're going to see construction companies blending with Artificial intelligence businesses, you're going to see companies blending with User Experience and customer experience companies that excel at that sort of thing."
Carrington-Moore pointed to the potential for technology to benefit operations within construction industry in general he said that firms are now "Using artificial intelligence to automate some of the routines that take place". In addition he saw potential for using Blockchain technology in supply chain management.  
The question of the best way to push innovation within the industry was questioned by Chadwick who question "A lot of the time innovation is used for competitive advantage or is collaboration the key". Chadwick compared the risk of a single firm gaining a technological advantage to the disruption Uber has caused to the traditional taxi industry, asking "how does the construction industry build a resilience against that?"
Technology also has the potential to enhance skills and teaching in the construction industry, desperately needed in light of the skills shortage. Carrington-Moore explained how their developers partners were embracing the technology, he said: "Balfour-Beatty are engaging with technology called learn live, which is about helping them to meet our skills KPI by broadcasting webinars to school kids across class rooms" 
Off-Site construction enabled by Modern Methods of Construction is another rising development within the industry. However, it also presents difficulties for the future of the industry according to Chadwick, who described "brings challenges in terms of skills and displacement of skills". Chadwick stressed need to focus on innovation, he said that "We need to make sure if we're bringing innovation to the framework, it's got a purpose, it's got a need and it's got a demand".
The innovation and thought leadership panel all agreed on the potential for new technologies and reforms within construction and frameworks. Frameworks have risen fast, and the future for the sector has the potential to be incredibly bright.