Arc university development to focus on new institutions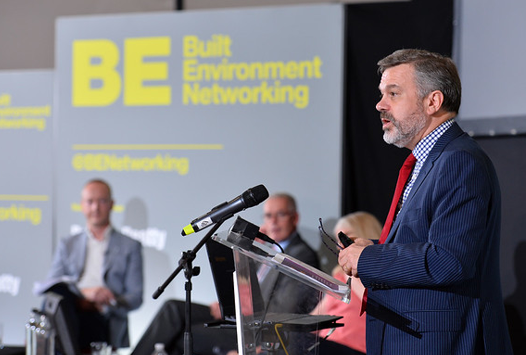 The next phase of university development in the Oxford to Cambridge Arc is likely to be focused on new institutions rather than the expansion of existing facilities, our event has heard.
Both Peterborough and Milton Keynes, currently the largest population centres in England that lack their own universities, are keen to set up their own institutions. The only higher education facility in Milton Keynes is an outpost of Bedfordshire University.
Highlighting recent developments of Northampton University, most existing campuses in the Arc are well catered for, SEMLEP's Peter Horrocks said: "New universities are probably likely to generate the most property development opportunities rather than refreshes."
James Rolfe, Chief Operating Officer at Anglia Ruskin University, said the proposed facility at Milton Keynes would be a "very different kind of university and more technically focused."
He said that a number of commercial partners in Cambridge have moved in during recent months to occupy wet labs at Anglia Ruskin, which is one of the few places in the eastern region with such space available to occupy.
Rolfe said tenants and students benefited from interacting with one another in the labs with the latter enjoying opportunities for internships and the former getting the chance to liaise with the university's academic staff.
Turning to the university's student accommodation plans, Rolfe said that Anglia Ruskin is exploring "different commercial models" to cut its students' housing costs, such as by increasing the density of its estate.
But he didn't mind whether this accommodation is provided by the private sector or the university itself: "We don't have a preference as long as it provides students with what they need."
Rolfe also said while the combination of Brexit and the prospect of reduced fee income means that the university sector faces "some uncertainty", it is "manageable".
The Augar review of post-18 education finance, which was published at the end of May, recommended that the cap on student fees should be reduced to £7,500.
But while the university sector faces greater uncertainty than a few years ago, it has more stable prospects than local government, the former council executive said: "A headline reduction in fees won't be welcome and there will need to be investment from government if they are serious about particular subjects but nevertheless we are prepared."
Horrocks said universities faced a "temporary period" of a "little more difficulty", but added the sector's prospects are good because of the central role they will play in tackling society's pressing issues.
The government's decision to lift the cap on the numbers of students universities can enrol had been a major challenge, said Professor Linda King, Pro Vice-Chancellor at Oxford Brookes University: "Five or six years ago, we never needed to think about the marketing the university but it has created competition, which has been healthy."
She also told delegates that the university is starting work this year on the third phase of its redevelopment programme which is partly funded through the planned sale of the university's Wheatley Campus. The £144m programme is designed to rationalise Oxford Brookes' footprint and cut down on the need for travel between campuses.
The third phase of the ten-year programme, which is due to be carried out over the next two years, will provide new facilities for the university's computing, engineering, maths, arts & design and architecture departments.
King also said that the Oxford Brookes has a ten year £132m worth of investment in accommodation, which is designed to provide students with a greater range of options.