REIT questions pace and capacity of modular homes sector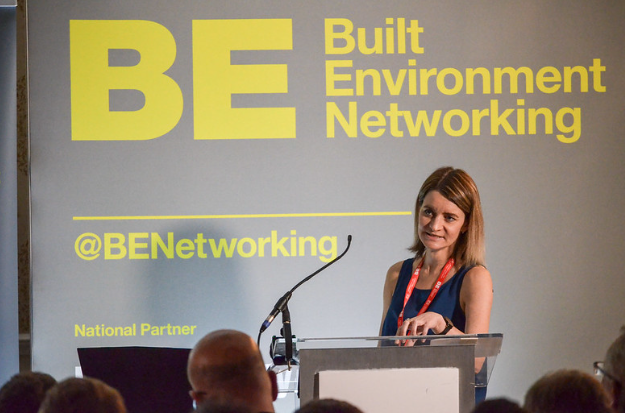 Modular housing manufacturers' ability to deliver at sufficient speed and scale has been questioned at our event in Manchester.
Hayley Fielden, North West Regional Director at Sigma Capital, told delegates at our North West Development Plans event that it has already invested in or committed £900m to projects, and that the private rented specialist REIT (real estate investment trust), which has approximately 1200 new homes in the planning pipeline, anticipates further fund raising in the "near future".
But timing is "really important" when deploying funds, she said: "Once we get detailed consent, we like to get a design and build contract so we can get on with it the next day. There's lots of talk about modular but I'm not sure they have the capacity to deliver the scale of what we are trying to do and the speed we need to make funds work. We would be happy to look at modular products but it's about deliverability for us."
However Helen Spencer, Director of Development at Great Places Housing Group, told delegates that she is seeing a "real momentum and energy" in the modular housing market.

She said: "There will be larger sites coming forward and larger orders going into modular manufacturers. We hope to see a real shift in the market and are talking to contractors about how it might change their business models."
Spencer said that Great Places, which owns and manages 19,000 homes, currently has a pipeline of 1,300 units and is working in seven out of the ten Greater Manchester authorities. These projects would help the association, which has funding to deliver 1,800 homes via its strategic partnership with Homes England, to meet its goal of 8,000 new homes by 2028, she said.
Michael Dong, Group Chief Executive of the Investar Property Group, told the event that he feels a "little bit nervous" about city centre developments.
Funders are looking "outside of city centres" to secondary towns, which he predicted will come into their own "very soon", he said: "They are looking outside at regional centres that provide really good value."
He said planning is underway for more than 200 homes in Investar's £40m Talbot scheme, due to start on site in the second quarter of 2020, which is coming forward as part of Trafford Council's civic quarter masterplan.
Dong also said half the units in Investar's Quayside, an 85 flat luxury home waterside development located within a five-minute drive of Liverpool city centre, have been sold.
And he said Investar is exchanging on contracts with a Hong Kong institutional investor later this year on Fabric, a landmark development of 449 luxury apartments in the new knowledge quarter that is currently under construction.
Paul Richards, Director of Development & Regeneration at Stockport Council, told delegates that a new urban village planned in the Greater Manchester town centre has been identified by Homes England as one its five flagship projects.
The council is also working with Greater Manchester elected Mayor Andy Burnham to transform a 130-acre area of brownfield, located to the west of Stockport town centre, into a 3,000 home urban village.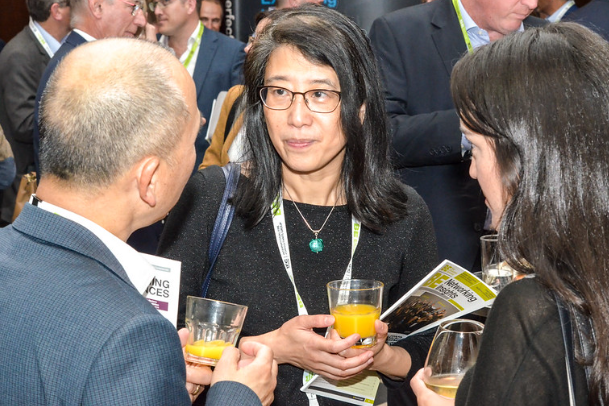 Town Centre West, which will also feature open space and community facilities, will be "one of most significant regeneration schemes in the country" and one of Homes England's five priority areas, he said: "It delivers residential on difficult town centre brownfield sites and relieves some of the pressure on green belt in the Greater Manchester Spatial Framework."
Richards said that Town Centre West will be delivered by the UK's first metropolitan development corporation (MDC) to be set up with a town centre focus.
Burnham approved the order to set up the MDC in March and its board is due to have its first meeting in September.
The MDC's investment strategy is being developed over the summer, while an eight-week consultation kicks off in late July 2019 on a strategic regeneration framework for the scheme, which is part of a £1bn programme to regenerate the town centre.
He said that construction commenced in November 2018 on phase three of Stockport Exchange, a £145m project to modernise the area around the town's mainline railway station by creating a business district.
A six storey office building containing 60,000 sq ft, 2 Stockport Exchange, is due to be completed in February 2020, Richards said, adding there is "strong interest" in the scheme with a pre-let for its top two floors due to be announced in the next couple of weeks.
He said another 250,000 sq ft of office space is coming forward in the scheme which is designed to create a "21st century gateway" for the town.
And Richards said two new screens are being added to The Light Cinema multiplex, which is part of the £45m Redrock Stockport town centre leisure destination scheme.
At Aurora Stockport, a 145,000 sq ft industrial park, which has been built on a derelict 18-acre former council housing site close to Junction 1 of the M60, eight out of the ten units have now been let with rental levels surpassing he average for the town.
The council is seeking to revamp the ailing Merseyway shopping centre, which it bought out of administration in 2017, with new uses including a soft play centre as and community facilities.
Richards said the council has submitted a bid for cash from the government's Future High Streets Fund bid to create a new community arts and heritage hub, including a library.
And he said the council received planning permission in March to revamp the town's main bus station and is currently procuring a main contractor and delivery partner with a view to starting on site spring next year.
Mike Simpson, Group Head of Growth at the One Manchester housing association, said it is on site with 250 dwellings with another 350 due to be delivered before March 2021.
He said that One Manchester recently won planning permission in Gorton in east Manchester for a three to six storey development containing 102 apartments that will be targeted at the rent to buy market.
One Manchester has "no problem" providing private rented homes in its portfolio, Simpson said: "We see the option of running surpluses as a way of generating funds for our core business."
And he said that the 12,500 homes housing association had achieved "near Passivhaus" energy efficiency standards on its Erneley and Stoney Gate schemes, which are heated by a MHVR unit and three radiators.
The Passivhaus- style fabric first construction approach is due to be replicated on three other sites which will be gas heating free.