The wider impact of HS2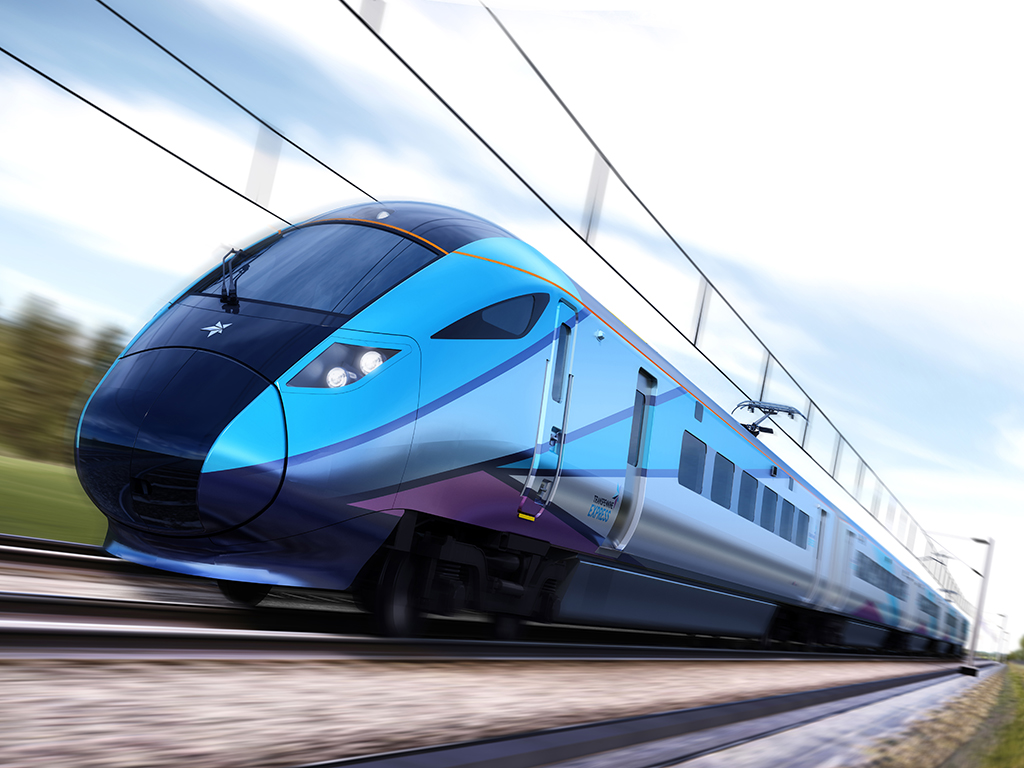 Paul Bogle, Head of Policy and Research at the National Federation of Builders:
A shorter journey time between London and the Midlands was how HS2 was initially sold to the public. According to Ernst & Young, 90% of Eurotunnel passengers cited shorter journey times as a key reason for using the tunnel. It would not be unreasonable to think the customer expectations of one major high speed rail transport project might easily translate to another?
It brings to mind a quote that may or may not have been spoken by Henry Ford. On his invention of the motor car, he is famously quoted as saying that if he had asked his customers what they wanted, they would have asked for a faster horse.
It is unsurprising that plans for a new, world-class, high-speed line in the UK have inspired intense debate. Developing a faster version of an existing solution works in some situations, but in others there are forces at work that mean you need to approach a situation differently. When Eurostar launched in 1994, it estimated that it would have ten million passengers by 1998. It did not reach that milestone until 2013, failing to see, and factor in, the rise of low cost airlines. Eurostar has since focused its marketing on two key segments: leisure travellers and business passengers who frequently move between London and Paris and has resulted in a more successful business model.

Similarly, HS2 – the high-speed rail link between London, Birmingham, Crewe and Manchester scheduled to open in 2026 – is now downplaying the shorter journey time and is focusing on the other benefits: increased productivity, rebalancing of an economy to reduce the north-south divide, skills development and long-term environmental benefits, potentially moving millions of road and air journeys to rail – all of which will be the focus of the HS2 Economic Growth Conference supported by HS2 Ltd – this November. Simply providing faster trains was not what was needed.
Productivity
There are changes to how we use transport that may dent some of the productivity benefits. As millennials who have grown up with technology join the workplace or develop products and services that will disrupt the workplace, the way we communicate socially will increasingly move into the workplace. Instant messaging, online project collaboration and video conferencing will become more natural than email and face to face meetings. There will still be a need for face to face meetings, particularly for establishing relationships. However, the move online, driven in part by austerity and also by the more widespread availability and affordability of tools for meeting and collaboration means that these solutions will be easier to justify than regular high speed rail travel.
Skills development
Something HS2 may be able to achieve is to help with skills development and regional productivity. As the railway line links towns and cities outside the capital, the regions' potential for acting as stronger creative, financial and business centres can be realised. If HS2 can enable businesses to operate effectively in those regions without barriers, we could see the Government's ambition of a more balanced economy. For this to happen, HS2 needs to exist as part of an integrated system. There must be integrated transport links with Midlands Connect and Northern Powerhouse Rail to ensure commuters, and not just long-distance travellers can move freely. Access to airports for those trading in a post-Brexit environment needs to be frictionless.
This will widen the pool of skills available to employers and will naturally improve diversity which has been proven to have a positive effect on profitability. Because businesses have broadened the base from which they recruit, they can reap the benefits of a more diverse workforce without any compromise in the quality of recruits.
There have been a couple of high profile moves made or planned in the creative field. The BBC has relocated some of its operations to Salford and Channel 4 has a shortlist of locations for its national headquarters that will be based in Birmingham, Greater Manchester, Leeds, Bristol, Cardiff or Glasgow.
Construction will benefit with the chosen location of the National College for High Speed Rail. The industry benefits from building the college in Birmingham and its secondary campus in Doncaster. It will then further benefit from the development of future skills designing and building all parts of the high speed rail network from trains to infrastructure. In addition to building the stations and other infrastructure inextricably linked to the high-speed line, there is huge potential for building homes, offices and shops along the line in locations that were previously less accessible.
Economic case
The scale of the planned works involved will be the largest ever undertaken by an infrastructure project in the UK, with a network of projects stretching from London to the North of England. There is a lot at stake. HS2 is often in the news and deserves to be scrutinised to ensure it is delivered on time. While the economic case is being made, the benefit cost ratio is becoming more difficult to defend. The benefit cost ratio for HS2 has dipped as low as 1.2. This means that for every pound spent, there would be £1.20 in economic benefit. The Infrastructure and Projects Authority has given the project an amber-red rating, meaning it will not offer value for money. There is a key difference between HS2 and other major projects such as CrossRail or the London Underground Jubilee Line extension to Stratford which had a rating of 0.95 to 1, meaning it would likely make a loss. HS2's economic benefits are baked into its rating. Wider economic benefits were harder to quantify for CrossRail and the Jubilee Line. They were added later, increasing the ratio to 3.09 and 1.75 respectively.
The biggest benefits of the line are likely to come when the northern sections of the rail link are built. Construction there is set to end in 2033. By this time, economic conditions and the outlook will have changed and there will be less uncertainty over cost.
It is possible that current methods of calculating the benefits for such major projects do not yet take all the potential benefits into account. In its publication, Realising the potential, HS2 states this and puts balanced regional growth and access to HS2 to as many people as possible as measures against which any operator should be judged. By widening its net, HS2 will make towns and cities benefitting from the line more attractive to companies considering relocation, more accessible to commuters.
Conclusion
Perhaps the biggest impact of HS2 will be in the assessment of future major transport projects. With the Channel Tunnel, West Coast Main Line and HS1, actual passenger numbers have fallen far short of business case estimates. There is potential for increased economic activity. However, given the budget increases from £32 billion to £56 billion with a call for a further £43 billion, it will be far more difficult to make a credible benefit cost ratio case for infrastructure projects costing tens of billions of pounds of taxpayer money. We need more robust and reliable frameworks and methodologies. Increased public confidence in legacy-making projects will only come from an improved ability to calculate realistic budgets, timescales, social and environmental impacts.
Work on HS2 is expected to set new standards for how Britain and the rest of Europe build the next generation of major infrastructure projects. HS2 has the potential to revitalise the construction industry, strengthen supply chains and help reshape the economy. The construction industry has an opportunity to inspire a new generation of workers and what better was than investing in them to become responsible for one of the UK's largest engineering projects?
Tickets for the HS2 Economic Growth Conference start at £97 and can be purchased HERE.