Next steps endorsed for Wakefield District Economic Strategy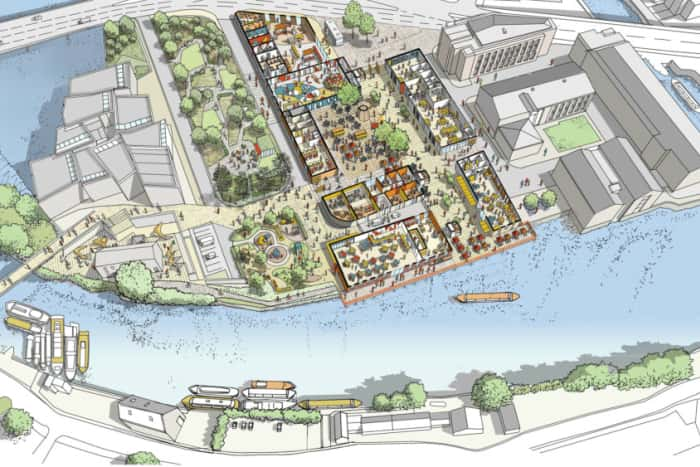 The first-year Annual Review of the Wakefield District Economic Strategy was endorsed by Cabinet, which is set to be delved into at the UK High Streets Development Conference. In the next four years the Council will continue to provide help to sustain the key strands of the Economic Strategy: Successful Businesses, Successful People and Successful Places. Each aspect of the strategy is overseen and directed by its own steering group which comprises stakeholders in the public and private sectors.
Cllr Peter Box CBE, Leader of Wakefield Council, said: "Since the strategy was implemented in June 2018 we've seen good success. The creation of 350 brand new jobs, working with 400 unemployed people to help them get them into sustainable employment, investment of £350million and delivery of more than 200 affordable homes are among the highlights from year one.
"But the issues are complex and the review has shown that we still have to make significant progress in the next four years and beyond to create a resilient local economy."
A programme to step up support for businesses to become more innovative, to create more jobs and enhance the district's digital infrastructure is part of wide-ranging activities being undertaken as the Wakefield District Economic Strategy enters its second year.
Over the next four years, there will be a focus on supporting the creative and cultural sector to develop new skills. The Step Up project will provide one-to-one advice on employment and skills and to further develop the newly launched Employment Hub. They will support and engage 800 young people and aim to secure employment for more than 300. In the last year, there's been substantial success with the Council delivering on schemes such as the Works Better Programme, which is funded by the European Social Fund to get people into work, the Employment Hub and the Council's Adult and Community Education Service (ACES).
This has resulted in 400 unemployed people being put through the Works Better Programme, while 3,857 adults received help to gain a range of qualifications by ACES. The Employment Hub worked with 25 local businesses to create 20 new apprenticeships since its inception in March 2019.
Over the coming year, Masterplans for Wakefield city centre, Knottingley and Pontefract will be completed to drive the revitalisation of the city and town centres in Wakefield. The Housing Plan 2019-22 to secure more homes, better homes and sustainable communities will be delivered.
Finally, projects will be undertaken to enrich the district's digital infrastructure. By doing this, Wakefield's residents and businesses are able to capitalise on the infinite opportunities offered by the current 'technology revolution'.
Click here to register for our High Streets Development Conference to meet Wakefield Council >