"We need your help"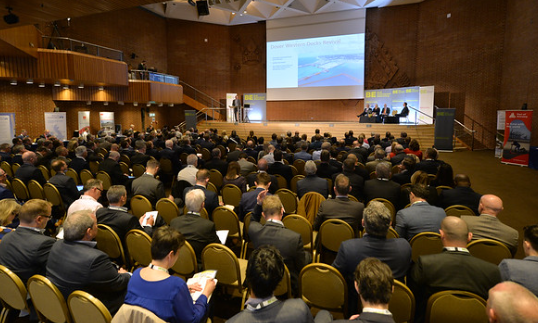 As hosts of the leading built environment networking events, we are always looking at ways we can improve and modernise to ensure we are providing everyone with an outstanding experience.
We have recently partnered with Constructing Rainbows to look at ways we can encourage a more diverse audience to our events. We know that by ensuring everyone feels welcome, we will create a rich vibrant environment with interesting debate, innovative developments, and ultimately connecting a larger network of people.
As humans, we naturally connect with people who are like us, from a similar background, with similar experiences. It's easier. We have similar interests and perspectives which makes conversation flow well. But are we really making the most of our networking time?
Our aspiration is that everyone leaves our events having greater knowledge, a bigger network, enhanced skills and more work opportunities. Research has consistently shown that better diversity at networking events is more beneficial because it:
• Brings a wider range of ideas, knowledge and experience for discussion
• Provides more challenge and debate to ideas
• Opens the opportunity to connect with a wider network of people
In order to focus our diversity and inclusion approach in key areas, we have been analysing how we are performing to date. Some of our key findings are:
• There is an above industry average attendance of women at our events
• The majority of women are from Business Development type roles, compared to men being operational roles
• There is below average attendance of those from a Black, Asian and Minority Ethnic background, likewise with speakers
• For the last two years, we have not had any all-male panels at our events.
• There are regional variances – some attract more women to events than others
• Our speaker dinners regularly attract more men than women
Although there are many positives in our findings, we know there is still a lot of work to be done. We have put a strategy in place to make continual improvements. We will be sharing more with you later in the year around specific initiatives we are putting in place. But we cannot do it on our own. We need the help of all our attendees, partners, speakers and exhibitors to make our events the best they can be.
So how can you help us in our mission?
• At our events, look out for those people standing on their own, and invite them to join your conversation
• Get out of your comfort zone, talk to someone new
• Ensure that all your work colleagues know about and have the opportunity to attend our events.
• Get involved in the debate on our social media accounts.
• Give us feedback on any aspect of our events that you think could be made more inclusive, email [email protected]
• Contact us if you would like to speak at one of our future events or would like to suggest a potential speaker, email [email protected]
In our industry we know that great communication, efficient teamworking and collaboration lead to excellent outcomes – with your support we can do the same for diversity and inclusion both at our events, and within the wider built environment sector.
Keith Griffiths, Managing Director, Built Environment Networking
Sharon Slinger, Director, Constructing Rainbows