BAM Nuttall; Contributing to the future of West Yorkshire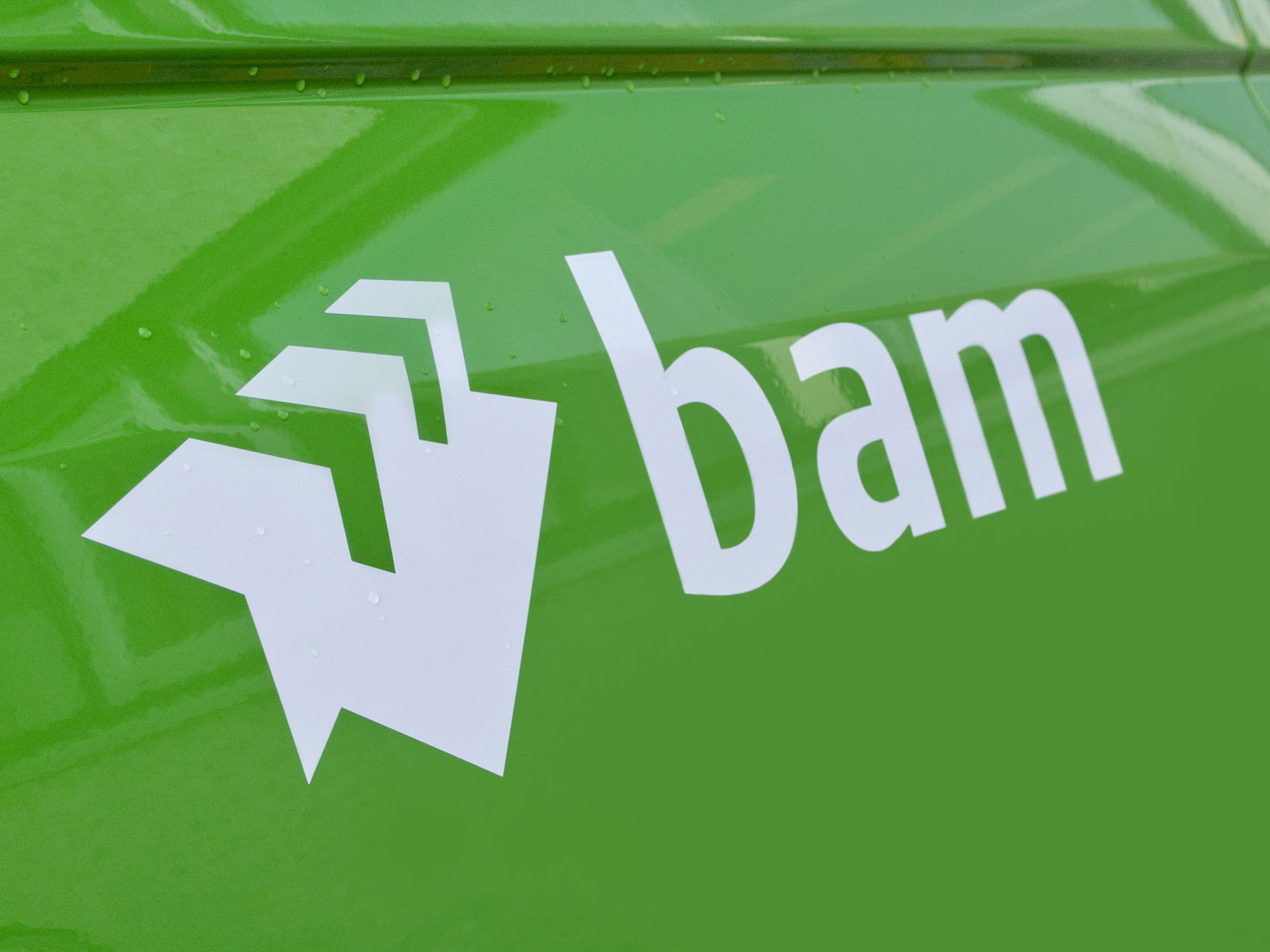 BAM Nuttall are one of over 150 companies set to join us at the West Yorkshire Economic Growth Conference. Ahead of the event we speak to them about the exciting developments they're delivering across the region, and how they're making a positive contribution to economic growth across the region:
With so many large developments happening within your portfolio there will obviously be a lot of firms keen on engaging with BAM Nuttall and establishing links to potentially work alongside you. How would companies go around working alongside you?
BAM Nuttall is keen to work with the supply chain local to our schemes and make a great deal of effort to engage meaningfully. The nature of our work makes finding a balance between specialists, local expertise and good value really important and our procurement procedures are tailored to allow our project teams to make the best decisions for our customers. We have procurement professionals based in our Leeds office to lead the process, who can be contacted by anyone interested in learning more about working with BAM.

We also hold Meet the Buyer Days, arranged regionally or to serve a specific project which provide an excellent opportunity for interested parties to meet key people in our organisation and find out more about the work in our pipeline. As well as providing a good networking opportunity, we can also provide guidance to SMEs and support them to ensure their businesses are ready to work with us, signposting the appropriate accreditations and approvals needed. We are holding a Meet the Buyer event in November in West Yorkshire as well as exhibiting at the West Yorkshire Economic Growth Conference. 
BAM Nuttall work across a variety of sectors – what schemes and projects are you currently working on within West Yorkshire?
BAM Nuttall is pleased to be incumbent on the YORcivil framework, opening a new and exciting workstream for us in the region. We are drawing the Leeds Flood Alleviation Scheme Phase 1 to a close, and working on the ECI commission for the Leeds Flood Alleviation Scheme Phase 2 so we are delivering a rich variety of civils work in the West Yorkshire region.
Our sister company, BAM Construct are currently working on the design and planning application for Bradford New College, Beaumont Primary Academy in Kirklees and have some award winning, flagship schemes behind them such as Leeds Arena, Merrion House Leeds, and Bradford Royal Infirmary.
There is a whole host of massive projects happening across the UK which will unlock phenomenal opportunities for regeneration – such as HS2, Heathrow Airport, Cambridgeshire-Oxford Expressway and more. With all of this going on why is West Yorkshire an attractive and key location to be working?
BAM Nuttall operate nationally, and we are pleased to be contributing to these exciting projects across the UK. However, for our regional business, West Yorkshire remains an exciting place to work. With some incredible, transformational schemes on the horizon requiring an innovative approach and pioneering technologically advanced solutions, the landscape of the region and of civil engineering will be revolutionised. We can't wait to be a part of it. 
The region is progressive, forward thinking and works to embrace exciting technology, all of which chimes perfectly with BAM Nuttall's ethos. Our local authority customers in West Yorkshire fully embrace our modern construction culture, working in partnerships to create collaborative, creative environments, collectively providing better value, innovative solutions and more efficient outcomes.
Innovation seems to be something imbedded into BAM Nuttall – whether it be innovative solutions such as those used for the Leeds Flood Alleviation Scheme, or innovative products which have recently been tested as you announced a ban by the end of the year on staff using vibrating tools. In this day and age where new technologies and innovative solutions are being announced almost daily how are you approaching innovation within your business and how will it shape developments you work on in the future? 
We are proud of our reputation for doing things differently and for challenging the norm. Our company culture, Beyond Zero inspires our employees not to accept the status quo but to push the boundaries and go that little bit further. Led by our Head of Innovation, Colin Evison, this form of thinking is applied to everything that we do, whether we are delivering a project, improving our health and safety performance or working collaboratively with our customers and our supply chain.
Our ban on vibrating tools is a great example, it sounds ambitious, but this prompt to look for alternative methods, and challenge to the market to bring new ideas to old problems has highlighted some exciting technology and is showing us that whilst this is a tall order, we can innovate to achieve this goal and make our projects safer.
We regularly host workshops and exhibitions to showcase the latest technology to our staff and customers, recently our #BAMDigital event demonstrated technologies such as Drones, 3D Cameras and JCB high visibility dumpers.
We also embrace projects where we can bring new technologies to the market, our Gravity Base Demonstration project in the North East built five full size gravity bases for wind turbines, the first of their kind in the world, proving the viability of this approach to enable economic installation of bases in deeper water.
There is currently at lot of conversation within the industry about the potential skills shortage – heightened by the uncertainty regarding Brexit. BAM Nuttall have created one of the most successful in-house apprenticeship programmes within the industry – tell us a little more about what you're doing and how this is set to benefit youngsters, West Yorkshire and the industry as a whole?
We look to engage with young people wherever we work, helping to raise aspirations and increase awareness of the wide-variety of careers available within the industry.  We undertake a range of activities, from one off events such as careers fairs, to work placements and long term engagement programmes.  To ensure we reach young people from a variety of backgrounds we work with a range of education establishments and organisations specialising in this field such as the Ahead Partnership.
To support our employees in engaging and inspiring young people we launched the BAM Ambassadors programme which provides employees with training, resources and ongoing support.
Where possible we try to create long term links with schools and have number of Enterprise Advisors within Yorkshire working with local schools, including The Lighthouse School in Leeds – which is a school for young people with an autistic spectrum condition or related communication disorder.
We try to involve our apprentices whenever we engage with young people – as we find they often relate better to the younger members of our workforce.  Our local apprentices are also registered to the Leeds City Region Aspire-igen Apprenticeship Ambassador scheme, attending school events to help promote apprenticeships to young people.
We have also supported Leeds LEP's FutureGoals campaign, which aims to raise awareness of the regions key sectors which include construction & infrastructure.  Supporting large scale campaigns such as this we are able to reach a wide ranging and far reaching audience.  Similarly we work nationally with WISE, a group campaigning for gender balance in STEM.  Our Chief Executive is a board member and we sponsored and participated in 'People Like Me' which promotes careers in STEM.
The West Yorkshire Economic Growth Conference is set to bring together business and civic leaders from across the industry to drive and maximise the economic growth potential of West Yorkshire. Why is it an important date in your calendar, and who're you looking to meet and connect with at the event?
We are keen to maintain and develop our presence in West Yorkshire and we are particularly focussed on enhancing our offer in the regional roads market in the region. The conference gives us the opportunity to get involved in the conversation around infrastructure and connect with new customers and influencers.
Tickets for the West Yorkshire Economic Growth Conference starts at £60. To register your interest in the event, set to take place in Leeds on the 18th September 2018, CLICK HERE.