Major Projects Spearhead Bournemouth Revitalisation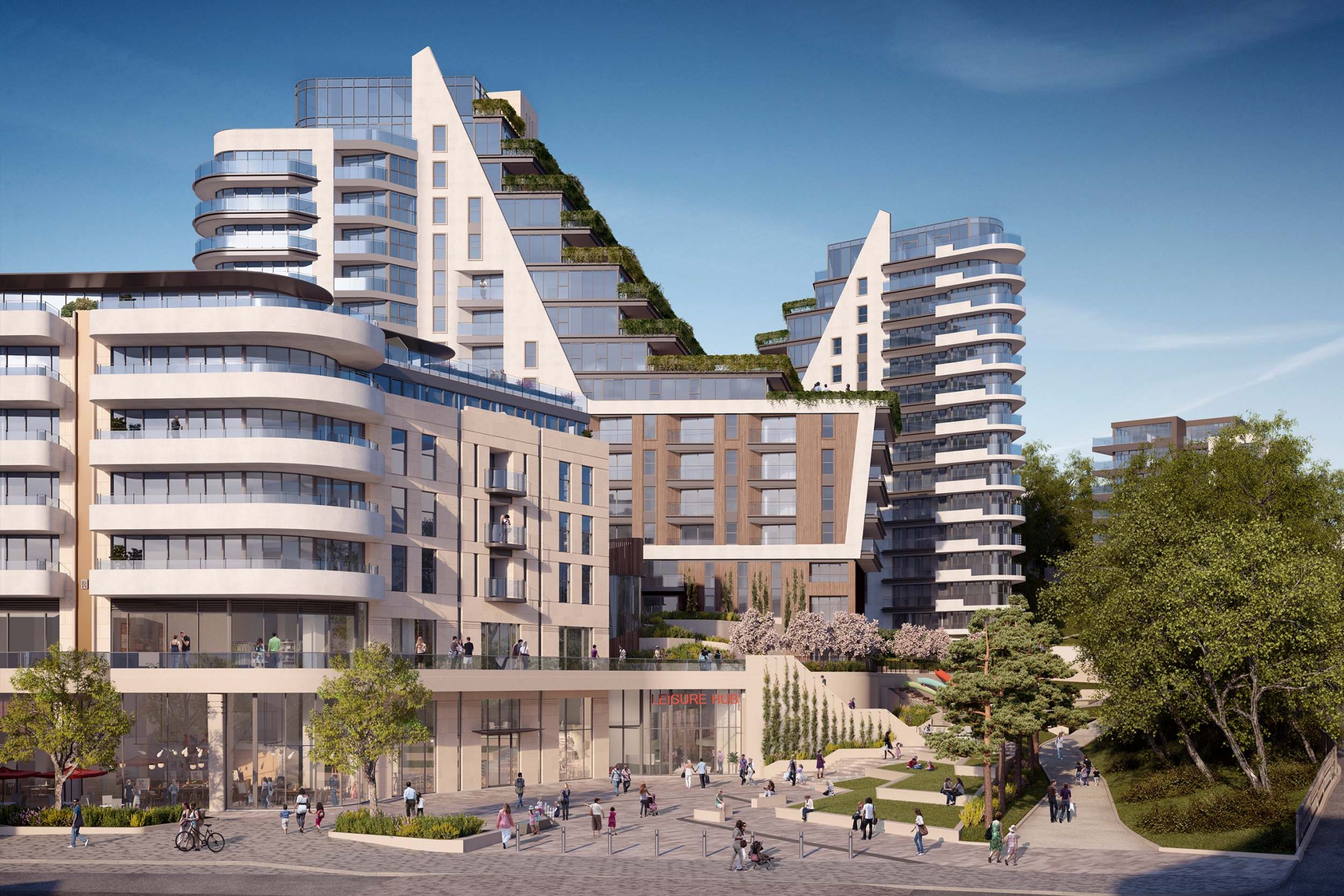 A number of redevelopment projects are emerging across the Bournemouth region, with details revealed at our Bournemouth Development Plans Event.
One of those key developments is at Bournemouth Airport, which has recently been bought by the Rigby Group. Rigby Group are seeking to create a new business park adjacent to the airport to benefit from the connectivity the airport provides, and the scheme is expected to generate up to 1,900 new jobs for the area.
Bill Cotton, Corporate Director of the Bournemouth, Christchurch and Poole Council detailed the Group's plans: "They're investing heavily in the potential business park. It's their number one priority in terms of their airport extension and their airport stock. They've got 3 planning applications at the moment and they assured me they've got 3 to 4 investors lining up."
The Royal Bournemouth Hospital is also in a redevelopment process, having £147m estate programme it is looking to implement. The council is engaging with the community on its plans, Cotton explained: "They have really exciting ideas for a Meditech park, and we're going out to the public for a consultation to see what they think and to get further ideas from people."
Cotton also outlined plans for Roeshot Hill, where a new housing development of 850 is being developed by Taylor Wimpey.
He also revealed plans for new housing developments: "One or two smaller developments in Christchurch for example around Bargates are being planned with about 850 units in the pipeline."
Duncan Johnson, Director of Bournemouth Development Company – a joint venture between the Council and Morgan Sindall Investments, highlighted their projects which are reshaping the city.
He shared recent successes such as Berry Court, a development recently constructed in the town centre of Bournemouth providing 113 units and a multi-story car park in partnership with Radian Group. Johnston described the success of the project in contributing to the local SMEs and the economy: "We, along with the contractor Morgan Sindall Construction, looked at what is being given back into the economy. We worked with local businesses and 87% of it was spent through local businesses."
Winter Gardens is also set for a transformation. The £150m redevelopment of a former music hall will include 352 apartments, 4000sq m of leisure space, a car park with 575 spaces as well as a restaurant and food store.
Although planning approval was granted in November '18 the scheme hasn't yet come to fruition. Duncan Johnston, Director of Bournemouth Development Company, commented on the progress: "Ever since then, the task has been to bring it forward to be fully deliverable, but it's economically challenging out there, buildings prices have gone up. But we hope to see this moved forward soon."
Eden Glen is another project Bournemouth Development Company are looking to undertake – a £10.5m project set to deliver city centre flats. The development is projected to provide 60 affordable new apartment units and is to be aimed at providing homes for first time buyers, utilising the government's Help to Buy scheme.
The South-East Dorset conurbation is facing a housing shortage, according to Stacey Northover, the Director of Housing at Bournemouth Churches Housing Association (BCHA). She said: "The town has underdeveloped the amount of homes required for the area."
Leading on from Northover's comments Mark Howell, Deputy Leader at Bournemouth, Christchurch and Poole Council, told delegates the council had "very high housing numbers to meet annually" with over 2000 needed a year to achieve targets.
BCHA has a number of projects that are attempting to address this whilst accelerating their own development. Prospect farm is a section 106 affordable rent and shared ownership scheme at Swanage, which will provide 20 new homes once it is completed which is one of a number they're working on.
Northover also shared details of a major housing delivering in Bridport: "There is a seven-acre site right next to Bridport community hospital and we have planning approved already. Of the approximately 53 new built units there will be 14 shared ownership units."
Richard Davies of Bourne Asset Management shared the firm's intentions to work on projects in the area. He said; "Most of our group profit comes from our trading and publishing interests, and we then invest those profits in projects solely in the Bournemouth conurbation."
Bourne Asset Manager has a total investment pot of £100m that it is seeking to reinvest in Bournemouth.
Howell discussed the council's philosophy with redevelopment saying: "We want to build more social and affordable housing that's obviously a challenge with the high cost of construction and house prices in the area."
Bournemouth is surrounded by green belt, giving a space limitation to development.
The council is also dedicated to trying to deal with the issues of climate change. Howell explained: "We want to build sustainably, again a massive challenge, and we've declared a climate emergency. All of our policies now have to be influenced by a policy to achieve the aims of becoming carbon neutral."
Bournemouth is a city that is taking action to deal with its challenges, to develop in a way that is economical, environmentally conscious and delivers the social needs of the area.