350 new homes set for Bristol City Council site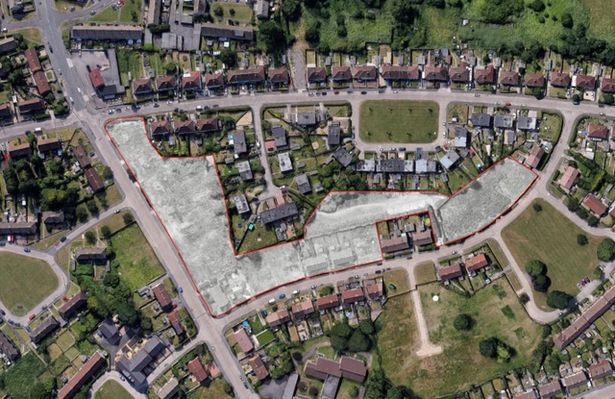 Plans to build 350 new homes on land owned by Bristol City Council have been given the green light as part of a multi-million pound transformation of the Lockleaze area. The developments, set to take place over two sites which partly come under South Gloucestershire Council's authority, will include the demolition of the former Lockleaze School and former council offices to make may for homes.
Mayor Marvin Rees, keynote speaker at the West of England Economic Growth Conference in October, has said the development 'is an important step' to boosting the availability of housing across the region.
The first application put forward will see the demolition of Romney House which will then be replaced with 268 new homes – with a focus on ensuring at least 30% of the new builds are affordable housing. The second application lays between Constable Road and Crome Road and has laid empty since 2012. The site formerly had post war homes occupying the land until they were knocked down – and Bristol City Council are aiming for a higher percentage of affordable homes in this location – with over 40 over the 81 homes at this location set to come within the affordable housing remit.
Now that planning has been given the go-ahead the site is set to be sold – with Yarlington Housing Group likely to be the ones developing the plot. The development will help the authority as they aim towards hitting the Mayors pledge to build 2,000 new homes a year by 2020 – with 800 of those being affordable.
Mayor Marvin Rees, who'll discuss housing and other regional economic topics at the West of England Economic Growth Conference, said: "Making sure everyone in Bristol has access to suitable housing remains one of my top priorities and this development is another important step towards meeting our ambitious housing targets. Working with our partners we have significantly increased the rate of house building in the city, and this continues to rise. All across Bristol developments are underway and we are constantly looking for new and innovative ways to accelerate our building programme. It's particularly important to be building homes that people can afford and I am really pleased to see that both these developments will comply with affordable housing guidelines, with the Constable and Crome site offering 50 per cent affordable homes."
We're looking forward to hearing about more schemes happening across the region – with five major residential developers set to share presentations on their regional plans at the West of England Economic Growth Conference in October – join us there!