Birmingham Development Plans 2018
Wednesday, 24th January 2018 @ 1530hrs

-

1900hrs
Birmingham Development Plans 2018 | Event
Speakers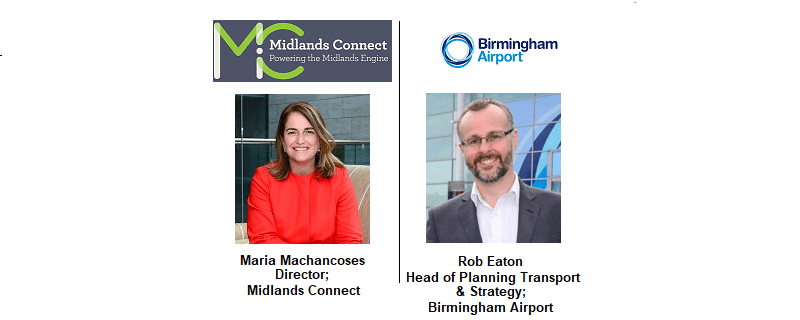 We will be joined by 5 fantastic speakers in Birmingham providing an abundance of market intel and outlining their development plans for the region. Presentations and discussion points are likely to centre around HS2, the Arden Cross Site, housing and other developments in the region.
Conference Sponsorship
VIP Tickets
Buy a VIP ticket to this event and come to dinner straight after the event with the speakers.  Great food, good wine and excellent conversation.
VIP Ticket Privileges
Attendance at Speakers Dinner
Reserved seating in the front two rows at the event
Guaranteed tickets at sold-out events
Only 15 VIP tickets available at each event
VIP Name Badges
Maximum two VIP tickets per company
Dinner Venue – Opus at Cornwall Street
Come to dinner and join:
Maria Machancoses – Midlands Connect
Huw Rhys Lewis – Urban Growth Company
Rob Eaton – Birmingham Airport
Other attendees to be confirmed
Conference Overview
Birmingham has been a busy City since HS2 was announced a few years ago and following a successful City Deal, a Combined Authority and a Midlands Engine it continues to flourish. There is a buzz like no other City in the UK.
With a strong road and rail network and two major airports nearby; urban and international connectivity is a key factor for the City and that's before HS2 even gets to the City.
Our event in January will take a look at 2018 through the eyes of some very prominent local speakers who will also present to us their development plans for 2018.
Huw Rhys Lewis, the Managing Director of Urban Growth Company; The UGC is a special purpose delivery vehicle, established to lead and develop major infrastructure investment in the Hub, a key component of the UK Central strategic economic growth area.
Nicola Henderson of HS2 will discuss where they are up to with the scheme and the proposed station.
Karl Tupling of the Homes & Communities Agency will talk about their key schemes in the Midlands and where they are supporting House Building in the Midlands.
Rob Eaton is the Head of Transport & Strategy at Birmingham Airport who will tell us what is happening at the airport and where they are up to with their expansion.
Maria Machancoses  of the Midlands Connect Partnership have developed a transport strategy that identifies the major infrastructure projects needed to improve the connectivity of our region's key locations which helps drive economic growth and power the Midlands Engine.
Event Format
1530 – 1600; Registration
1600 – 1645; Networking with Wine, Beer and Soft Drinks
1645 – 1815; Speaker Presentations
1815 – 1900; Networking with Hot Food, Wine, Beer and Soft Drinks
1930 – 2200; After Event Speakers Dinner (VIP TICKET HOLDERS ONLY)
Birmingham Development Plans 2018 | Details