Cambridge Development Plans 2018
Tuesday, 25th September 2018 @ 1530hrs

-

1900hrs
Guildhall Cambridge
Cambridge Development Plans 2018 | Event
Speakers


We'll be joined at the Cambridge Development Plans Conference by some fantastic speakers who'll provide an abundance of market insights and outline their ongoing and future development plans within the region – and how you can get involved. With some of the biggest developers with huge plans for Cambridge and the East of England we're expecting to hear about some incredible future projects, with plenty of networking time to connect with business professionals from across the region.
Conference Partnership Packages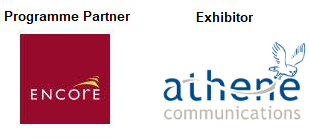 VIP Dinner Tickets

A unique opportunity to spend quality time after the event with the speakers. Take discussions about projects and schemes, procurement opportunities and networking with decision makers into a more relaxed and open setting. The evening meal includes a formal discussion around key regional topics in the industry – accompanied by good food, wine and excellent company.
Mayor James Palmer – Cambridgeshire & Peterborough Combined Authority
Tony Tann – Flagship Group
Andrew Taylor – Countryside Properties
Vicky Chipp – Countryside Properties
Rob Hall – Hill 
Alessandra Caggiano – This Land
Other Companies Include: U+I Plc, Bircham Dyson Bell, E.ON, Balfour Beatty, Boyer Planning, 8Build, Paul Basham Associates, ilke Homes
VIP Dinner Ticket Privileges:
Attendance at the VIP Speakers Dinner
Attendance at the Evening Conference
VIP name badges
Guaranteed tickets at sold-out events
Maximum of two VIP tickets per company. Only 15 VIP tickets available per event. Dinner venue: Varsity.
Conference Overview
Following on from our Oxford-Cambridge Corridor Economic Growth Conference we're back in Cambridge to hear from some of the regions biggest developers on the huge schemes set to happen across the City and the wider region. The corridor, along with the continued devolved powers which are within the Cambridgeshire and Peterborough area, are opening numerous opportunities for phenomenal economic growth and developers are looking to act on the expected increase in those living in the region. We'll be hearing from:
Steve Hatton; Planning & Design Director at Weston Homes. He'll be able to share details of their ongoing schemes in the region, such as the ambitious riverside project in nearby Peterborough, whilst also giving an overview of their future development plans in the pipeline for Cambridge and the surrounding region.
Tony Tann; Managing Director of the Flagship Group. As one of the largest providers of residential property within the East they're likely to see huge opportunities from the development of the ARC corridor and the continued focus of the authorities devolved powers. Tony will be talking about their ongoing and future development plans within Cambridgeshire and the wider East region.
Rob Hall; Deputy Managing Director of Hill. He'll be discussing their exciting plans including the two projects they've recently received planning permission for in Cambridge. They'll also be discussing future plans and how they're using joint-ventures to drive housing within the UK – including their JV with Marshall LLP which will see the acceleration of 1,300 homes in the city.
Andrew Taylor; Director, Head of Planning and Vicky Chipp, Senior Development Manager at Countryside Properties. He'll be talking about their development plans in the region, including a new village development on the outskirts of the city (Bourn Airfield) which is set to deliver 3,500 new homes to Cambridgeshire.
Mayor James Palmer; Cambridgeshire & Peterborough Combined Authority. The regional Mayor is central to the devolutionary powers within the region and he'll be discussing the strategy they're working to currently as well as officially launching our Cambridgeshire and Peterborough Economic Growth Conference in December.
We're hoping to be in a position to confirmed additional speakers shortly.
Event Format
1530 – 1600; Registration
1600 – 1645; Networking with Wine, Beer and Soft Drinks
1645 – 1815; Speaker Presentations
1815 – 1900; Networking with Hot Food, Wine, Beer and Soft Drinks
1930 – 2200; After Event Speakers Dinner (VIP TICKET HOLDERS ONLY)
Cambridge Development Plans 2018 | Details