Cambridge Universities Development Plans 2018
Thursday, 19th April 2018 @ 1530hrs

-

1900hrs
The Guildhall, Cambridge,
Cambridge Universities Development Plans 2018 | Event
Speakers

We'll be joined by some fantastic speakers in Cambridge who'll provide an abundance of market intel and outline regional development plans. Discussions and presentations from the speakers with share an overview of their ongoing projects and future development plans for their estates and facilities, including the development of Essex's first Medical School, phase two of the NW Cambridge Development which is set to begin soon, and the ongoing estate masterplans of other higher education institutions.
Conference Sponsorship
VIP Dinner Partner: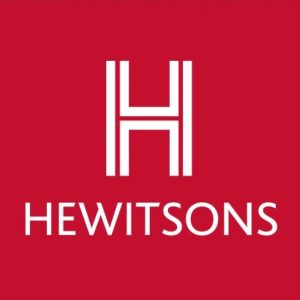 VIP Dinner Tickets

A unique opportunity to spend quality time after the event with the speakers. Take discussions about projects and schemes, procurement opportunities and networking with decision makers into a more relaxed and open setting. The evening meal includes a formal discussion around key regional topics in the industry – accompanied by good food, wine and excellent company.
Join the following speakers and companies:
Helen Valentine – Anglia Ruskin University
Sandy Lynam – Anglia Ruskin University
Nicky Robert – Gonville & Caius College
Other Companies: Hewitsons, Levitt Bernstein, Athene, Faithful+Gould, Bennetts Associates, Benoy, WSP, Logikal, White Arkitekter AB, Stace LLP
VIP Dinner Ticket Privileges:
Attendance at the VIP Speakers Dinner
Attendance at the Evening Conference
VIP name badges
Guaranteed tickets at sold-out events
Maximum of two VIP tickets per company. Only 15 VIP tickets available per event. Dinner venue: Varsity.
Conference Overview
Higher education institutions are crucial to economic growth – that was one of the key messages taken from the Cambridgeshire & Peterborough Economic Growth Conference which was held in December. The ongoing developments in the cities Universities are set to attract new students from the UK and overseas to the region, and educate them in state-of-the-art facilities to generate the skilled workers of tomorrow. We're looking forward to hearing from:
Helen Valentine; Deputy Vice-Chancellor and Sandy Lynam; Director of Estates & Facilities Services at Anglia Ruskin University. They'll be sharing a joint presentation into the developments happening across their Cambridgeshire campuses. Projects include the School of Medicine, a £20m project at the Chelmsford Campus which will become the Essex's first Medical School.
Nicky Robert; Endowment Manager at Gonville & Caius University. Nicky will be sharing further details of their development plans and ongoing projects.
Heather Topel; Project Director of the North West Cambridge Development at University of Cambridge. The huge North West development and Eddington project will be the key topic points discussed by Heather who'll look to update everyone on the scheme and how they're leading the way across the region with renewables and more forward-thinking.
We hope to be in a position to announce additional speakers soon.
Event Format
1530 – 1600; Registration
1600 – 1645; Networking with Wine, Beer and Soft Drinks
1645 – 1815; Speaker Presentations
1815 – 1900; Networking with Hot Food, Wine, Beer and Soft Drinks
1930 – 2200; After Event Speakers Dinner (VIP TICKET HOLDERS ONLY)
Cambridge Universities Development Plans 2018 | Details