Edinburgh Development Plans 2018
Thursday, 26th April 2018 @ 1530hrs

-

1900hrs
City Chambers, Edinburgh,
Edinburgh Development Plans 2018 | Event
Speakers


We'll be joined by some fantastic speakers in Edinburgh who're behind some of the biggest developments happening in the country. We will hear about the huge developments ongoing currently and the future plans for the city of Edinburgh and surrounding regions with presentations including an overview of Springfield's housing projects including their five new village schemes set to create 10,000 new homes, a £450m project by Murray Estates which will sit in Edinburgh's Garden District, the £90m Glasgow waterfront development by Artisan Real Estate, and much more.
Conference Sponsorship
Programme Partner

Exhibitor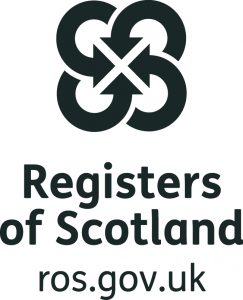 VIP Dinner Tickets

A unique opportunity to spend quality time after the event with the speakers. Take discussions about projects and schemes, procurement opportunities and networking with decision makers into a more relaxed and open setting. The evening meal includes a formal discussion around key regional topics in the industry – accompanied by good food, wine and excellent company.
Join the following speakers and companies:
Gillian Lavety – Sanctuary Group
Other Companies: Architype, Scape Procure, Eco2Solar, Savills, Manson Architects & Planners
VIP Dinner Ticket Privileges:
Attendance at the VIP Speakers Dinner
Attendance at the Evening Conference
VIP name badges
Guaranteed tickets at sold-out events
Maximum of two VIP tickets per company. Only 15 VIP tickets available per event. Dinner venue G&V Royal Mile. 
Conference Overview
There are some exciting projects happening North of the English border – and Edinburgh is no exception. Projects such as the Haymarket Development have breathed new life into the City and developers are starting to queue up to built in the Scottish City. We're delighted to have secured a panel full of exceptional developers who are leading the way in the country including:
Jestyn Davies; Managing Director of Murray Estates. He'll present an overview of their current and future plans including the incredible £450m community district in the heart of Edinburgh's Garden District which recently secured support of councillors and RBS as they look to get the green light on the project. Other schemes include Ratho Station (mixed use residential), Torrance Park (residential and leisure), Edinburgh International Business Gateway, Kingdom Park (residential and retail) and Newhouse Industrial Park.
Clive Wilding; Director of Artisan Real Estates. With a growing portfolio in Scotland it's an exciting time for the business and Clive will be able to update delegates on the New Waverley scheme and share further plans for their £90m Glasgow Waterfront development which was recently announced.
Mark Hamilton; Group Architectural Director for Springfield Properties. Mark will be giving an update on their ambitious plans to create five new villages across Scotland including one in Edinburgh. The plans include 10,000+ new houses – of which 25% will be 'affordable' homes – along with schools, health facilities, landscape and more. A scheme in Duns for 100% affordable housing, a new project announced recently for housing is Gartcosh and more will also be discussed.
Gillian Laverty, Head of Development at Sanctuary Group Scotland, will be sharing the developers plans – with a huge amount of housing development in the pipeline.
Michael Thain, Head of Place Development at The City of Edinburgh Council, will give an overview of the council's plans, their hopes for future developments and projects in the city, and detail how you can work together with them on potential plans in the future.
Event Format
1530 – 1600; Registration
1600 – 1645; Networking with Wine, Beer and Soft Drinks
1645 – 1815; Speaker Presentations
1815 – 1900; Networking with Hot Food, Wine, Beer and Soft Drinks
1930 – 2200; After Event Speakers Dinner (VIP TICKET HOLDERS ONLY)
Edinburgh Development Plans 2018 | Details