Kent Development Plans 2018
Monday, 29th January 2018 @ 1530hrs

-

1900hrs
Maidstone Masonic Centre,
Kent Development Plans 2018 | Event
Speakers


We will be joined by 8 fantastic speakers for our conference in Maidstone providing an abundance of market intel and outlining their development plans for the region.
The following are just a few of the schemes that will be discussed;
London Resort Holding's proposed multi £billion entertainment resort
The 30 acre Kent Medical Campus development
Canterbury Christ Church University Estates and Engineering developments
The £400m Rochester Riverside development by Countryside properties and Hyde Housing
The proposed Lower Thames Crossing
The conference brings together some of the leading players in Kent to share their plans providing delegates with an opportunity to find out how to get involved in these schemes and to network with fellow professionals from the region.
Conference Sponsorship
Programme Sponsor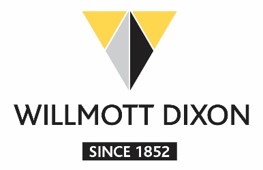 VIP Dinner Tickets
Buy a VIP Dinner ticket to this event and come to dinner straight after the event with the speakers.  Great food, good wine and excellent conversation.
VIP Dinner Ticket Privileges
Attendance at Speakers Dinner
Reserved seating in the front two rows at the event
Guaranteed tickets at sold-out events
Only 15 VIP tickets available at each event
VIP Name Badges
Maximum two VIP tickets per company
Dinner Venue – TBC
Come to dinner and join:
Alison Broom – Maidstone Borough Council
Andy Fancy – Countryside Properties
Mike Finch – The Hyde Group
David Gannicott – The Hyde Group
Kier Construction
Kier Property
Arcadis
Other attendees to be confirmed
Conference Overview
Kent and the Regions to the East and South East of London are flourishing at the present time; ideally placed to catch the London commuters, these locations capture the best of rural and city living and with a strong road and rail network, and two major airports nearby, urban and international connectivity is key.
Devolution has really captured the imagination of both private and public sector players, and the levels of development activity is unprecedented. This looks set to continue for the foreseeable future and as such we couldn't miss the opportunity to hold an event in Kent.
Building on our recent successful events in London, Guildford and Harlow, our January conference in Maidstone brings to light some significant development opportunities and some of the markets leading players to share with you their key schemes and plans for the future.
We have some great speakers who will discuss some of the most significant schemes happening in Kent and who will provide you with an abundance of market intel and procurement opportunities, and also an opportunity to discuss with them how you can work with them going forward.
The Kent Medical Campus is a massive scheme, very much in its early stages; at the heart of the North Kent Enterprise Zone, Kent Medical Campus also aspires to be the county's first Academic, Health & Science Centre focused environment (AHSC). Gary Watson, Sales & Land Acquisition who'll give an overview of the project.
Countryside Partnerships have a £400m Rochester Riverside development which they are undertaking with The Hyde Group and both companies will discuss the project along with their other schemes in the area. In attendance will be David Gannicott, Group Business Development Director from The Hyde Group and Andy Fancy, Managing Director at Countryside Properties.
Alison Broom, CEO at Maidstone Council, will talk about why Kent is really motoring at the present time and what the future holds for the area.
Professor Helen James; Senior Pro Vice-Chancellor (Education, Enhancement and Student Experience) at Canterbury Christ Church University will speak alongside colleague Professor Callum Firth (Dean of Social and Applied Sciences). They'll be discussing the University's new Kent and Medway Engineering, Design, Growth and Enterprise (EDGE Hub). This exciting project has been developed in response to the need to grow and strengthen the local and regional economies.
The Lower Thames Crossing is a new road and tunnel connecting Kent and Essex, which will unlock opportunities and economic growth for the South East and the UK while offering new connections and better journeys. Connecting the M25 with the A2 via a tunnel under the Thames between Tilbury and Gravesham the new crossing will provide a safer, faster, more reliable road that will improve the wider road network and relieve the congested Dartford Crossing and approach roads.
It will provide more than 70% additional road capacity across the river connecting Essex and Kent. It'll be part of the biggest investment in roads in a generation, building a road network fit for the 21st century with also delivers facilitates to thousands of new long term jobs and opportunities for the local supply chain.
Rob Audsley from Highways England will bring us up to speed with the project and share the timeline for progressing matters for what is potentially the most important infrastructure project in the South East.
Andy Martin, Director at London Resort Holdings, will discuss their new exciting development.
Event Format
1530 – 1600; Registration
1600 – 1645; Networking with Wine, Beer and Soft Drinks
1645 – 1815; Speaker Presentations
1815 – 1900; Networking with Hot Food, Wine, Beer and Soft Drinks
1930 – 2200; After Event Speakers Dinner (VIP TICKET HOLDERS ONLY)
Kent Development Plans 2018 | Details