South West Development Plans 2018
Thursday, 1st March 2018 @ 1530hrs

-

1900hrs
The City Hall, Bristol,
South West Development Plans 2018 | Event
Speakers


We will be joined by six fantastic speakers in Bristol providing an abundance of market intel and outlining their development plans for the South West. Presentations and discussion points will include the huge Filton Airfield development which is being planned by YTL developments which will create a new community on the outskirts of Bristol, waterfront plans by Complex Development Projects to create a vibrant mixed use development, future developments in the region and much more.
Conference Sponsorship
Programme Sponsor

Exhibitor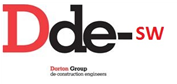 VIP Dinner Tickets

A unique opportunity to spend quality time after the event with the speakers. Take discussions about projects and schemes, procurement opportunities and networking with decision makers into a more relaxed and open setting. The evening meal includes a formal discussion around key regional topics in the industry – accompanied by good food, wine and excellent company.
Join the following speakers and companies:
Robin Dobson – Hammerson
Gary Hale – Complex Development Projects
Robert Orrett – YTL Developments
Nick Allan – Cushman & Wakefield
Stride Treglown
Arup
WSP
Grimshaw Architects
Others TBC
VIP Dinner Ticket Privileges:
Attendance at the VIP Speakers Dinner
Attendance at the Evening Conference
Reserved seating in the front two rows
VIP name badges
Guaranteed tickets at sold-out events
Maximum of two VIP tickets per company. Only 15 VIP tickets available per event. Dinner venue: Bulrush.
Conference Overview
We have amassed some significant talent to speak at our first Bristol event of 2018 and we are covering a wide range of sectors to start the year discussing plans within the South West.
Nick Allan, Partner at Cushman and Wakefield, will set the scene in the region with a market overview and a summary of some of the highlights of 2017 and what the City of Bristol has to look forward to in 2018.
Barra Mac Ruairi, the COO at YTL Developments will bring us up to speed with their massive development project at Filton Airfield. The development will bring over 2,500 new homes, three new schools, new infrastructure and much more – and Bristol Council are currently looking at the area as a potential spot for their new Arena development.
Taylor Wimpey, the UK's biggest housebuilder, will be represented by Divisional Director Nigel Holland. He will talk about their South West schemes.
Hammerson have a substantial portfolio in the South West and the UK will discuss their plans and talk about what is next for Hammerson post-merger. Director of Retail Development, Robin Dobson, will be presenting.
The Redcliffe Wharf Project is now coming to life, and we'll be joined by MD of Complex Development Projects Ian Harrabin to talk about the waterside mixed-use scheme set to breath new life into the area.
Patricia Greer, Chief Executive of West of England Combined Authority completes the line-up. She'll deliver a keynote at the beginning of the conference to set the scene in the region and talk about how they're collaborating with authorities and businesses to drive growth in the area.
Event Format
1530 – 1600; Registration
1600 – 1630; Networking with Wine, Beer and Soft Drinks
1630 – 1830; Speaker Presentations
1830 – 1900; Networking with Hot Food, Wine, Beer and Soft Drinks
1930 – 2200; After Event Speakers Dinner (VIP TICKET HOLDERS ONLY)
South West Development Plans 2018 | Details