Swansea Development Plans 2018
Wednesday, 28th February 2018 @ 1530hrs

-

1900hrs
Brangwyn Hall, Swansea,
Swansea Development Plans 2018 | Event
Speakers

We'll be joined in Swansea by four top class speakers who'll be presenting and discussing about a variety of development plans in the region and provide you with an abundance of market insights. We'll hear about the ongoing projects such as Swansea Waterfront and the retail and leisure-led development of the St David's and Oystermouth Road South sites, whilst hearing about future opportunities coming to Swansea and the rest of South Wales. Swansea Council are set to reveal details and opportunities for development at a site on the outskirts of the city – and they'll also be exhibiting as they look to engage with those looking to get involved in what's likely to be a huge scheme for the region.
Conference Sponsorship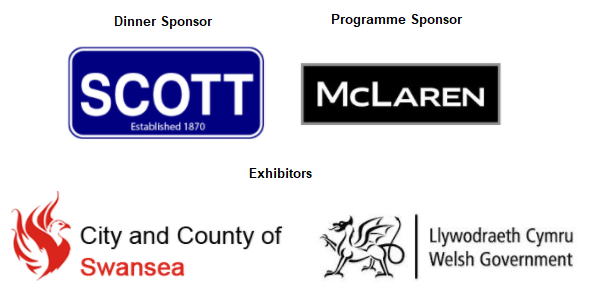 VIP Dinner Ticket

A unique opportunity to spend quality time after the event with the speakers. Take discussions about projects and schemes, procurement opportunities and networking with decision makers into a more relaxed and open setting. The evening meal includes a formal discussion around key regional topics in the industry – accompanied by good food, wine and excellent company.
Join the following speakers and companies:
Dr Jane Davidson – University of Wales Trinity St David
Spencer Winter – Rivington Land
Mark Wright – Trebor Developments
Andrew Scott
Powell Dobson Architects
Coastal Housing Group
Curtins
Other attendees to be confirmed
VIP Dinner Ticket Privileges:
Attendance at the VIP Speakers Dinner
Attendance at the Evening Conference
Reserved seating in the front two rows
VIP name badges
Guaranteed tickets at sold-out events
Maximum of two VIP tickets per company. Only 15 VIP tickets available per event. Dinner venue Morgans
Conference Overview
Please join us at the Swansea Development Plans to hear from four of Swansea's leading development figures, who will be presenting their investment and development future plans across the city. Join us at Brangwyn Hall in Swansea on Wednesday 28th February to hear the Development Plans for Swansea and other regions of Wales, whilst networking with peers from the construction and property industry.
We'll be hearing from Trebor Developments LLP, a privately owned partnership based in Birmingham who carry out property developments throughout the UK. Their current projects include Swansea Waterfront which is a prime site adjacent to the City Centre with extensive frontage to the beach. The plan is for a mixed use scheme comprising of a new leisure and commercial quarter, university facilities including a proposed science-based visitor attraction and around 500 residential units. Talking through their current and pipeline plans will be Mark Wright; Partner.
Spencer Winter, Director at Rivington Land, will give an overview of their Swansea central project – the retail and leisure-led development of the St David's and Oystermouth Road South sites. Rivington Land are a real estate development and asset management business that primarily focuses on retail and mixed-use property.
Dr Jane Davidson; Pro Vice-Chancellor at The University of Wales Trinity St David will be giving an overview of the universities estate and property – and what future opportunities there may be at the ever growing higher education site. There current schemes include a £300m SA1 Swansea Waterfront development.
And we'll also be joined by Martin Nicholls; Director of Place at The City & County of Swansea Council, who'll be able to give an overview of ongoing and future plans for the region, whilst giving insights into the regional infrastructure, residential, property plans and more. They'll be exhibiting at the event as they look to reveal exclusive development opportunities and plans at the event – as they look to engage with investors, developers and more on the exciting scheme. More will be revealed at the event…
Event Format
1530 – 1600; Registration
1600 – 1645; Networking with Wine, Beer and Soft Drinks
1645 – 1815; Speaker Presentations
1815 – 1900; Networking with Hot Food, Wine, Beer and Soft Drinks
1930 – 2200; After Event Speakers Dinner (VIP TICKET HOLDERS ONLY)
Swansea Development Plans 2018 | Details