Bid for £150m+ made to unlock Gilston Park Estate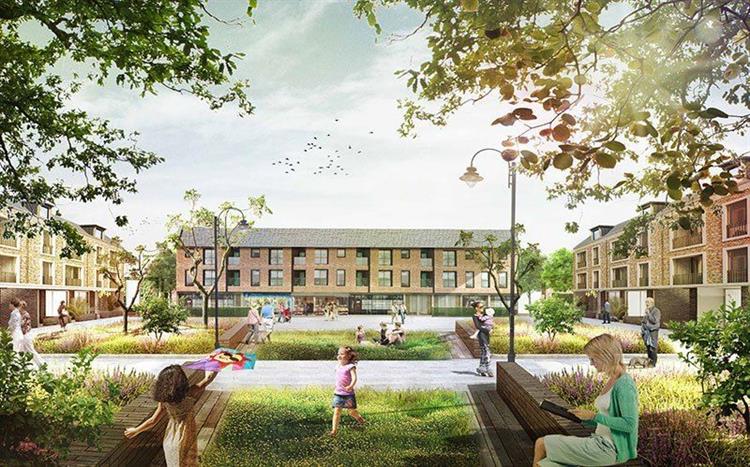 A funding bid has been made to the Housing Infrastructure Fund asking for £151m – which would be used to provide crucial infrastructure to unlock the massive Gilston Park Estate development in Hertfordshire.
Hertfordshire County Council – who'll be speaking about their development projects at the Hertfordshire Development Plans Event next month – are hoping that successful funding would help them deliver the Gilston Park Estate project, which will deliver thousands of much needed homes across the region with proposals including:
8,500 new homes
Homes spread across a series of newly developed villages
Integrated connectivity and infrastructure to the wider region
Education, health, leisure and community facilities
The funding, if granted, would be used primarily on new and improved infrastructure, as the County Council hopes to boost the number of those using sustainable transport. It is hoped that 60% of journeys will use sustainable methods, and therefore there is a focus on cycling, walking and public transport.
Cllr Derrick Ashley, Cabinet Member for Growth, Infrastructure, Planning & Economy, said: "This funding would be so important to the future of the Gilston area development, and the scale of growth there will act as a catalyst for growth across the wider garden town. The infrastructure we are planning is economically and environmentally sustainable for the long term. It's fantastic that the government shortlisted our bids for over £200m to help us build the infrastructure we'll need to support new homes in Hertfordshire – that was a clear sign of confidence in our ability to produce the type and level of growth that the county needs to thrive further in the future. We've been working with Homes England, and our colleagues in district and borough councils, to develop final business cases for the schemes, and hopefully we can secure the funding to move these exciting projects forward."
We're delighted to have the County Council and Places for People – two who're integral to the Gilston Park project – speaking at our Hertfordshire Developmernt Plans Conference.
Click here to register for tickets.