EXCLUSIVE Q&A: Kirklees Council – Economic Growth Constraints & Opportunities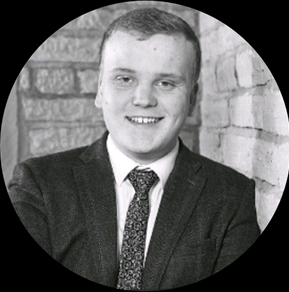 Leeds and the wider West Yorkshire region are seeing huge development and regeneration schemes come to fruition – being driven by the great work being done across the region by business and civic leaders, along with the phenomenal once in a lifetime projects such as HS2 and Northern Powerhouse Rail which will unlock so much for the region. With that growth comes challenges, and one of those is within skills! With so many major schemes set to happen across the UK, with the likes of HS2 arriving in other cities and regions, the development around Heathrow, the Commonwealth Games in 2022 in Birmingham, the expressway between Oxford and Cambridge and many more it's likely that we'll be experiencing pressures to deliver the schemes – with the need for more and more skilled workers increasing.
Ahead of the West Yorkshire Economic Growth Conference we've interviewed Oliver Myers of Kirklees Council's Building Control Team. At 21 years old Oliver is fresh into the industry, and we quiz him on his views of the economy, the attractiveness of the industry for youth and much more…

One of the key topics across the construction and property industry at the moment is education and skills. How can we make the industry more attractive to get younger people involved?
The construction industry is and always has been difference from every other industry, mainly because no two days are the same. There are always new challenges and issues that need to be overcome, which require forward thinking and a creative and adaptive outlook. If we can focus on the fact that construction is not just repeated tasks, and involves thinking and developing ideas, as well as showcasing the potential career opportunities earlier, I think young people would be more naturally attracted to the industry.
Initiating the interest of the industry to younger people is one element, but how can we keep them in the industry?
Young people are mainly driven by the same things that the more experienced of us are, the opportunities for progression and development, as well as having a job that is rewarding. I think this could be done by developing career plans, as well as advocating the use of craft apprenticeships as well as degree apprenticeships. I think this, due to the fact that the same qualifications can be gained, as well as the individual being paid for their work, and most importantly – they are able to gain real world experience in the job that they are training for.
The West Yorkshire Economic Growth Conference is set to bring together senior figures and decision makers from the public and private sectors to engage with each other and collaborate to drive growth. How important is collaboration within the industry?
It's paramount to maintaining a good working system for the construction industry. The majority of building work in the UK is carried out by private sector firms, with the private sector contributing to over 75% of the construction work completed in 2016. That being said, building control and planning control are mainly run by local authorities, and therefore collaboration between the contractors and the local authorities is key to ensuring a smooth running operation, without hiccups and disputes, which are usually time consuming and costly to both parties.
Another barrier to growth is currently the need for available housing – it's one thing creating the job opportunities and investment interest but we need to ensure we have the housing available. With the need to accelerate housing over the next 10-20 years do you think there will be an impact of quality?
Absolutely. I think that the government initiative for an extra 300,000 houses each year coupled with the mass shortage of skilled workers will leave a huge impact on quality as contractors will be focused on quantity and speed rather than the quality of houses. Emigration is also a big issue, as many of the skilled workers are taking their skills abroad, leaving less and less experienced workers to build houses, and train new workers. This however could be avoided with government plans to increase funding for training for construction skills, meaning more workers will be trained and experienced.
How important is design when initially developing new schemes?
Design is always important when developing new projects, as poorly designed schemes can waster time, money and material. Design however encompasses much more than just the way the project will look and work, it also encompasses logistics of how the project will be constructed, the time constrains, and a plan of how the work will run. For example, if a commercial buildings needed precast concrete staircases, these would need to be brought to site, usually on a flatbed truck – however this will require thought being put into how the truck will get to site. If the site were in the middle of London that's a pretty difficult task. The design needs to be thoroughly thought through, not rushed but carefully considering constraints in order to save time and money before issues crop up on site.
You're part of the Building Control Team are Kirklees Council. How do you and your team encourage innovation to produce energy efficiency and sustainable buildings?
Part L of the building regulations governs the requirement for energy efficiency and thermal properties of buildings, and is one part of the regulations that is increasingly focused on (as well as Part B – Fire Safety and Part A – Structural Stability). We advise builders to work on recommendations from the Approved Document L, which gives thresholds for C02 emissions, lighting requirements and insulation requirements, which all look to improve the buildings energy efficiency and the thermal insulation of buildings – thus improving the general sustainability of the built environment in which we live.
How can we future proof developments for future generations in an age where new technologies are being announced daily?
The main new technology that is impacting buildings today is electric vehicles, meaning that charging points being integrated onto buildings are becoming more commonplace. Also new superfast broadband is a necessity in today's technological environment, meaning that buildings are more commonly being built with superfast broadband cables from the start of its life, rather than being retro-fitted at a later date. New electrical technologies are always being developed, and the technologies that are already in our lives are requiring more and more power, meaning there will be a need for houses with more power capabilities to keep up with the demand that appliances currently need and inevitably need in the future.
What changes do you see coming to building work and developments in the future?
A process of collaboration and information exchange called BIM (Building Information Modelling) is becoming more commonplace in construction projects, and is a collaborative way of working that creates a single online model of a building, where all project team members can access and edit simultaneously with their respective design requirements. This process has proven to save both time and money by up to 20% of what a traditional method would use. This will undoubtedly drive down the cost of housing, meaning more housing will be affordable as well as quickly built. Clash detection programmes are also helping the industry becoming more streamlined, as the single model used in the BIM process can detect whether components of a building will collide or clash, meaning that the designers and engineers can work around problems, before they ever arrive on site. Although 10-20 years ago the word precast housing was viewed as a profanity in the construction industry due to the blatant structural issues of Non-traditional housing, new methods of precast and modular housing are being developed, some of which include SIPS (structurally insulated panels) which are panels that are cut to size in a factory, and simply bolted together when on site.
Where do you see yourself and are opportunities there for you
The opportunities in the Local authority are very good, with regards to personal development, career development and promotions. For myself personally, I am looking to become an Assistant Building Surveyor in the next couple of years, then progressing to Building Surveyor and Senior Building Surveyor once I have completed my degree and attained professional qualifications such as RICS and/or CABE and CIOB.
The West Yorkshire Economic Growth Conference on the 18th September will hear from over 40 public and private sector speakers – including Kirklees Council's Chief Executive Jacqui Gedman. Tickets start from £60 > BOOK NOW.