Developments in the Leeds City Region – we're HS2 ready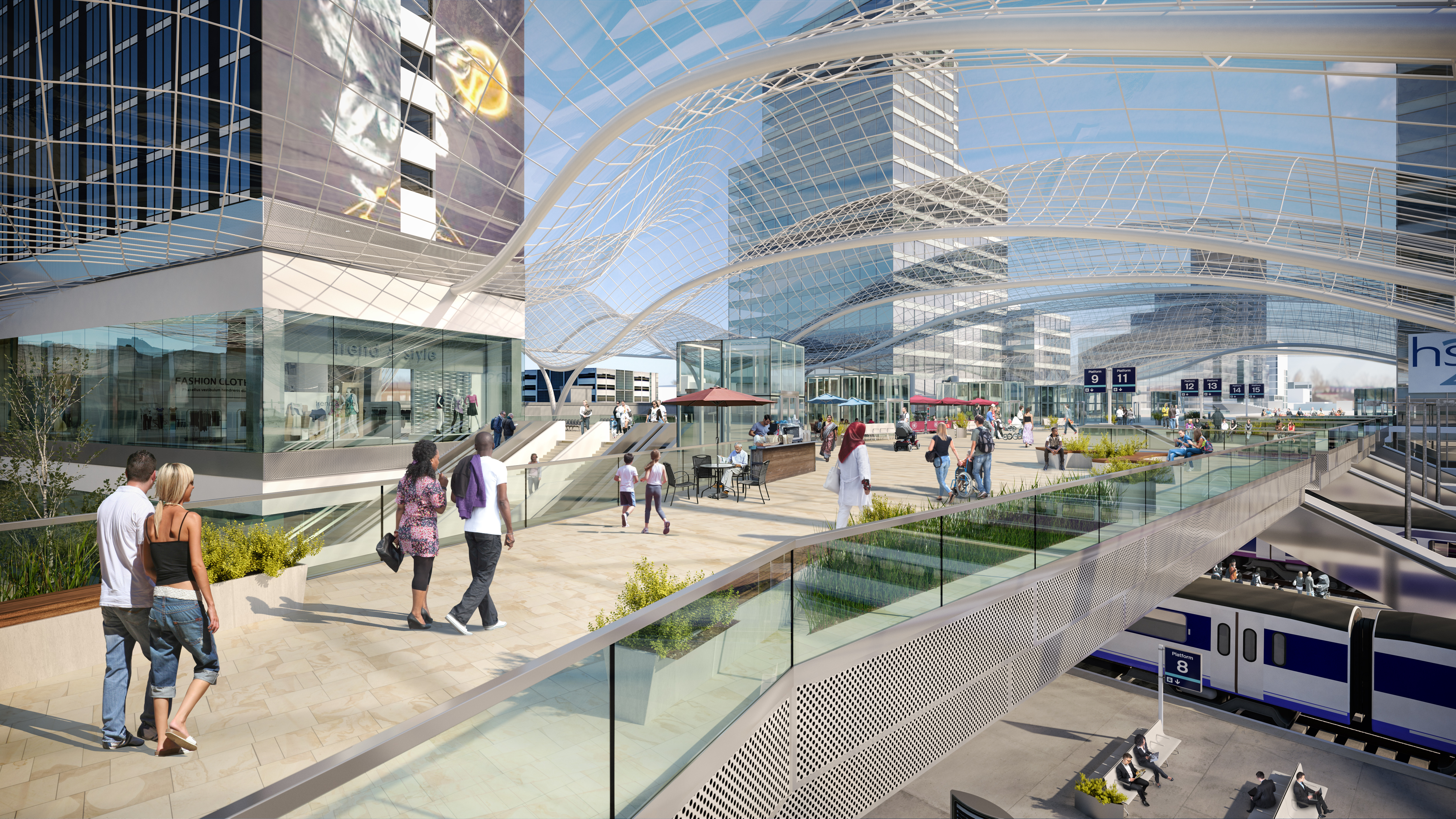 The HS2 Growth Strategy is a once in a generation opportunity to revolutionise our transport network, but it is more than just a transport project. HS2 programmes are expected to add an extra £54bn to the regional economy by 2050. The HS2 Economic Growth Conference, supported by HS2 Ltd, is set to bring together senior figures from across the built environment industry to drive that economic growth together. Ahead of the conference we hear from Leeds City Council about the regional economy. So what do you need to know from Leeds City Region?
Jobs, skills and supply chain
Leeds City Region is accelerating its development as a national and international centre of excellence for skills and supply chain expertise in High Speed and Light Rail in the UK, achieving a position of global competitiveness and powering the UK's Industrial Strategy.
The size and scope of HS2 will drive demand for talent and skills in the city region in a way that no other project has ever done. We are dedicated to making the most of the opportunities this will bring in rail, construction, manufacturing, engineering and other sectors.
Our aim is to become the UK centre for high speed rail engineering, with our supply chain achieving a position of international competitiveness, and beyond this, position the city region as the new UK home of transport and transit innovation, through Supply Chain Development and Accelerator Programmes.
Our ambitions for HS2 with the appropriate national funding in place will be the catalyst for creating 40,000 new jobs in Leeds City Region by 2050. While we consider this estimate to be conservative and robust, it is plausible that the productivity gains and regeneration benefits outlined in our HS2 Growth Strategy could lead to an additional 50,000 jobs across the region.
Leeds City Region's HS2 growth plans offer an opportunity to help companies in the industry to be involved in delivering a step change in employing currently underrepresented groups in HS2 and transport infrastructure and improve the diversity of the workforce. We want to achieve inclusive economic growth and deliver record levels of local entrants, female and BME representation in the workforce through our Employment Brokerage Plus Programme. At least 20% of the workforce on HS2 will be from the city region and 5% of these workers will be previously unemployed.
Our young people are the workforce of the future, and we will support them to understand the breadth and scale of the career opportunities HS2 will bring. Quality careers information and guidance during school years through to apprenticeships, further and higher education play a critical role in inspiring and preparing young people for the world of work.  We aim to meet the above ambition through our HS2 Careers Insight and Careers Pathways Programmes.  We are also developing new and stronger routes into the rail and transport infrastructure industry for graduates, career changers, and returners to work through our Retention and Career Changers Programme.
Connectivity and regeneration
We are redeveloping Leeds Station into a world class gateway into Leeds and the wider city region – with details set to be shared at the HS2 Economic Growth Conference.
The new integrated station will link HS2 into the heart of Leeds. Once funding is in place and it is complete the new station district will offer 3 million sq. ft. of new commercial and retail space. Enabling works will begin this year, with the station construction set to begin in 2021. HS2 is due to arrive in 2033.
Our aim is to bring people and businesses closer together, making it easier for people to access new jobs, businesses to reach new markets and for people to travel across the region seamlessly. Building Northern Powerhouse Rail will transform East- West connectivity in the region, linking Manchester to Leeds rapidly via Bradford. This would revolutionise connectivity between Leeds and Bradford resulting in 7 minute journey times.
We will also be doubling the size and economic contribution of Leeds city centre by regenerating inner city areas and unlocking development, through the Leeds South Bank and Innovation District projects.  This approach will be reflected across the whole region at hubs in Bradford, York, Huddersfield, Halifax, Harrogate, Selby, Skipton and Wakefield.
We estimate that over the lifetime of the HS2 Growth Strategy (up until 2050) the impact of our growth programmes will result in an additional 12,000 homes and an extra 350,000m2 of commercial office floor space. You can read the full HS2 Growth Strategy here.
Tickets for the HS2 Economic Growth Conference start from £97 and can be purchased here.
The conference will boast the support of HS2 Ltd and regional authorities/hubs including: Old Oak & Park Royal Development Corporation, Borough of Camden Council, Urban Growth Company, Constellation Partnership, East Midlands Councils, Sheffield City Region, Leeds City Region and Greater Manchester Combined Authority. The conference is expected to see: 1,000+ attendees, 45+ exhibitors, 70+ VIP Speakers and much more.