Leeds Chief Challenges HS2 Critics – "If you don't do HS2 what is the solution?"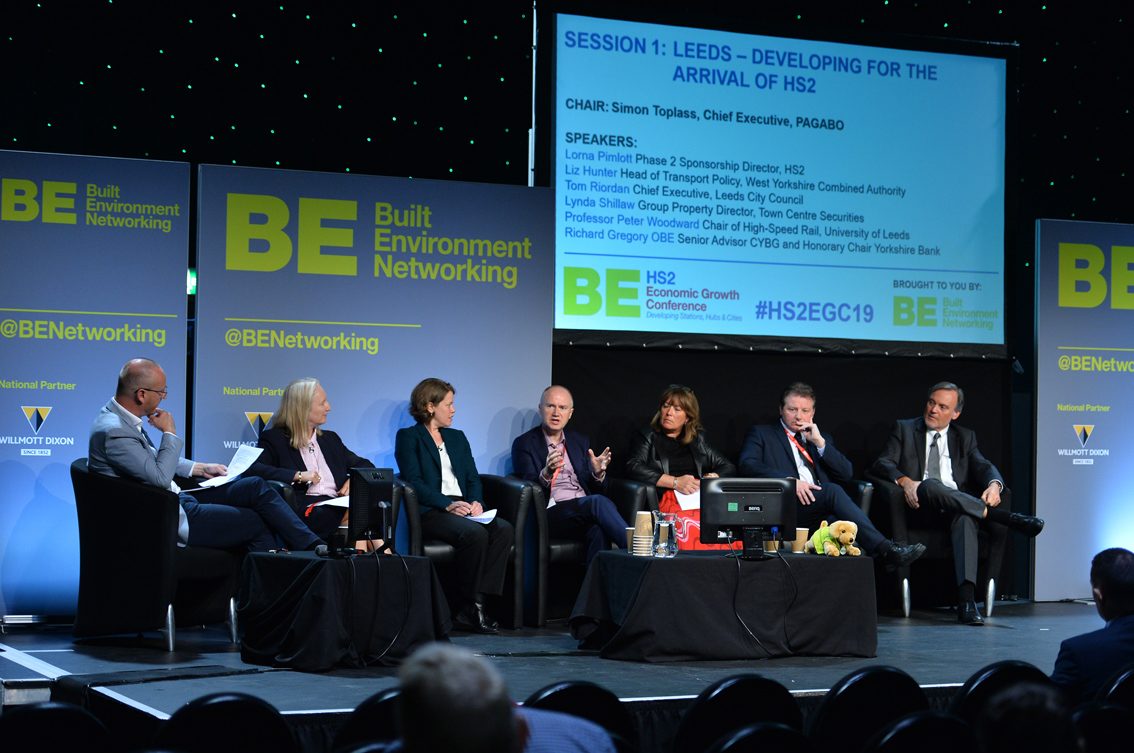 The chief executive of Leeds city council has thrown down the gauntlet to HS2's critics to come up with a better solution for tackling the north-south divide.
Referring to the history of failed attempts to overcome regional inequalities, Tom Riordan said: "If you want something that is going to stabilise the economy and give certainty in a period when we have uncertainty in the national picture why ditch this project that is nailed on to provide huge numbers of construction and supply chain jobs in this country that will continue into the future?
"If you don't do HS2 what is the solution?"
Boosting the north of England is important to prevent London's economy from overheating, he said: "London needs HS2 because it needs the north to punch its weight."
"London may be the worlds' financial capital but it's over heating and needs the rest of us," he said, adding that Leeds is holding an event with the London borough of Camden to explore synergies between the two places that lie are at opposite ends of the proposed HS2 route.
HS2 also provides an opportunity to improve rail connectivity within England's regions, which is often worse than that between the core cites and London, Riordan said: "The rail network was built to serve London and that's the way it has developed over generations: now we have the opportunity to correct some of those challenges in connecting up the midlands and the north."
And Riordan told delegates at the HS2 Economic Growth Conference that supporters of the high speed rail project should not be afraid of the Oakervee review, announced by transport secretary of state Grant Shapps in August.
He said: "This review is a really good opportunity to nail down the true costs of the projects and not allow that to be a running sore: we should embrace that and make the case that's needed.
"It's really important that the country has confidence about what this project is going to cost and the timescale."
Richard Gregory, honorary chair of Yorkshire Bank, expressed hope that the Oakervee review would take a wider angled view of the HS2 than the Green Book process used by the Treasury for vetting infrastructure projects.
"I hope that the economic justifications for HS2 don't just confine themselves to what the Green Book dictates but captures all the different benefits and regeneration opportunities that HS2 will be able to deliver.
"I hope the review will address budget over runs, come up with a final bill and say it (HS2) is the right thing to go ahead with and invest in."
Gregory, who is also a senior advisor at start up bank CYGB, said the potential reductions in travel times would support firms' efforts to attract new and retain existing staff.
It would also help companies to access new specialised pools of staff, like those possessing the digital and technical that banks increasingly rely on, he said: "Accessing those sources of talent will be crucial: not all core cities contain all the specialist skills that future industries will require so accessing those skills is fundamental to business development."
Accessing a wider labour pool is crucial for occupiers, Lynda Shillaw, group property director at Town Centre Securities (TSC), agreed.
"The individual city isn't big enough to provide skill pools for major occupiers coming in therefore people need to be able to get between major cities as frequently and reliably as they can, " she said, pointing out that people earning under £20,000 per annum won't generally commute longer than 25 minutes.
She revealed that TSC is about to kick off phase two of 2 Whitehall Riverside, where it has planning consent for around 167,000 sq ft of office buildings and car parking on a 4.5 acre site next to Leeds mainline station.
Peter Woodward, chair of high-speed rail engineering at Leeds University, showcased the development of its new high speed rail institute, which will incorporate the world's first full-scale high-speed track and vehicle test facility.
He described the facility, which can simulate track anywhere in the world, as a "giant leap forward in testing capability."
Liz Hunter, head of transport policy at the West Yorkshire Combined Authority; said that the body is looking at development growth corridors for onward journeys from the HS2 terminal at Leeds.
The authority is looking forward to further work by Transport for the North, she said: "We shouldn't lose sight of how projects can fit into existing networks."
Lorna Pimlott, sponsorship director for Phase 2 of HS2 Ltd, said: "There is no doubt that HS2 will provide the foundations for what Northern Powerhouse Rail will deliver."