'Game changing because of their sheer size': Enterprise Zones Primed to Deliver Huge Growth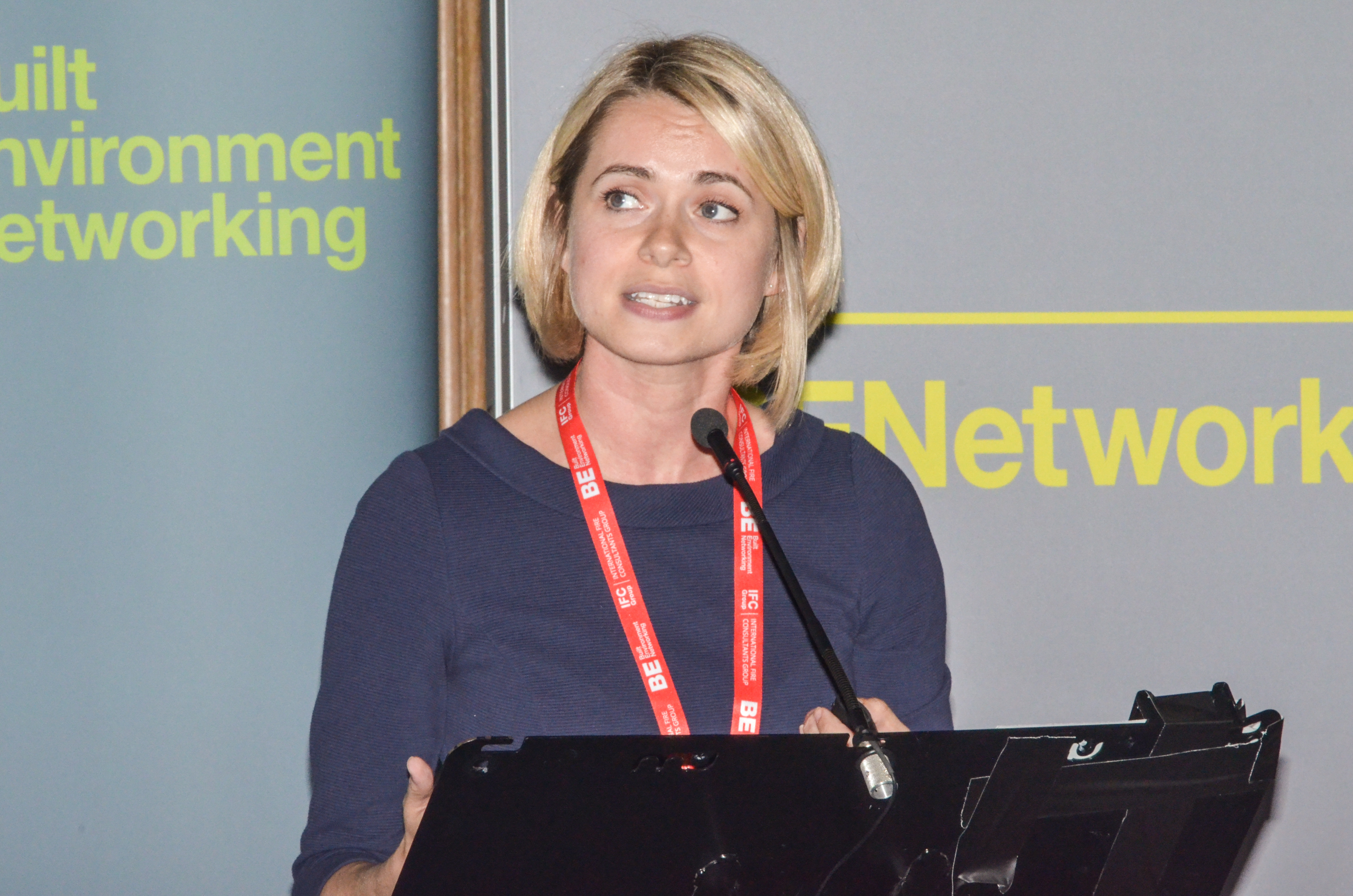 The West Yorkshire Combined Authority (WYCA) revealed major plans for ten designated Enterprise Zones in the region at our recent event in Leeds. 
Phase One of the project was focused around the Leeds Aire Valley site, which has established itself as a successful business hub and they are now bringing forward Phase 2 which centres around the remaining nine sites. 
Enterprise Zone Development Manager Jessica McNeill updated delegates on the varied level of completion at the development sites, pointing primarily at those at an 'earlier stage of development'  where they highlighted the need to collaborate with development partners to bring forward new schemes. McNeill said 'We have land available. We have incentives in place. And we want to meet potential delivery partners to unlock these sites'
McNeill and her delivery partner Kate Thompson, Head of Implementation at the WYCA drew attention to a number of sites in an earlier stage of development where the WYCA are actively seeking delivery partners. South Kirkby, a 12Ha site near Wakefield is in the process of phased development and has possibilities for expansion.  Parry Lane- owned by Bradford Council- has the potential to deliver 200,000sq ft of commercial space and start the regeneration of the Bowling Bank Lane area. Langthwaite- in Wakefield- a 12 Ha site already has its masterplan completed and is ready for further development. Lindley Moore East, adjacent to the successful Lindley Moor West site is currently undergoing appraisal, with the hope of constructing 205,000 sqft of commercial space. 
The Enterprise Zones offer incentives for firms to relocate to previously unused or underutilised sites. A five year business rate discount of up to 100% provides a significant incentive for firms. In addition grants are available through the Leeds City Region Business Growth Programme, and enhanced capital allowances for investment at certain sites. 
The Combined Authority expressed enthusiasm to have a deep public-private collaboration on the sites, particularly those that present difficulties in profitability, with McNeill saying that for sites where  'The level of return to the developer would not justify the investment, leading to the need to consider public sector intervention following a comprehensive evaluation' 
Mark McKay, Senior Surveyor at Network Rail outlined their plans to redevelop train stations across the Leeds City Region into 'destination hubs', creating vibrant new spaces where people will desire to 'live, work and play'. 
Explaining the rationale for the focus on mixed-use developments McKay cited the research that Network Rail had done, suggesting there was 'a really strong case for station investment, they will drive a new wave of economic and social development'. McKay pointed to the successful examples of Kings Cross and Birmingham New Street, and how they managed to bring in consumers who were not even travelling by rail.
Leeds station is currently in the midst of a number of improvements, having just completed the construction of a new roof, and Network Rail are now making an economic case for an integrated masterplan for the Leeds area, including South Bank revitalisation. Network Rail are also looking into the feasibility of adding a Platform 0 to the station to add further capacity. Construction of an adjacent HS2 station will be key to this masterplan as integration will drastically increase station space.
In terms of the rail network the planned Transpennine Route Upgrade between York and Manchester via Leeds and Huddersfield will provide increased capacity and improve the infrastructure of West Yorkshire.
Homes England said they were seeking regional partnerships with other groups across the Leeds City Region as they look to unlock development sites. Tamsin Hart-Jones, Senior Specialist cited the York Place project being produced in collaboration with the National Transport Museum, Network Rail and the West Yorkshire Combined Authority as an example of success, 'York central has potential to deliver 2500 homes, it's a big opportunity, It's homes but its also economic growth and its an enterprise zone'. 
Another example of Homes England's collaborative approach is with Barclays Bank, the partnership is enabling £1bn in loans to be distributed to developers from SMEs as part of the Housing Delivery Fund. 
Modern Methods of Construction (MMC)  are also high on the agenda for the Homes England, as they look to promote its use across the housebuilding industry. 
Using the local Wealstun scheme as an example – where Homes England are helping to unlock a 7.7ha site- Hart-Jones said that they were looking to promote MMC to enhance the quality and sustainability of housing delivery in the region.
Peter Henry, Regional Director of Harworth Group continued the trend of announcing game-changing developments in the region, revealing plans to bring forward two new commercial sites. Located at the equivalent M1 junctions, they announced Gateway 45  adjacent to Skelton Lake which comprises 2.6M sq ft of land and Gateway 36 near Barnsley with 127 acres. 
At the Kellingley Site , a 64 hectare former colliery, Harworth are demonstrating a green development agenda, through utilising three different forms of renewable electricity: biomass, solar and wind to power the development.
Displaying their success stories in West Yorkshire, Henry shared information at their ongoing development at the Prince of Wales Colliery project in Pontefract where they are constructing 1200 homes and producing 100 acres of reclaimed leisure and green space.
And at the Flass Lane Micklefields development, 600 Homes are being constructed with the help of Wakefield council who have provided infrastructure support through the creation of Glasshoughton relief road. 
Henry added the Harworth Group are also developing Gascoigne Wood, a part of the closed Selby Coalfield, where they are repurposing the already existing rail infrastructure to create a connected settlement that could create 2000 new jobs via the construction of an industrial park. 
Tritax Symmetry, formerly DBsymmetery, a major logistics and industrial developer with almost 1.82 million sq ft of pre-let or pre-sold developments in Yorkshire confirmed their intention in expanding further into the West Yorkshire region.
Tritax's director, Andrew Dickman, said: 'We've got a clear ambition to do more, we've got 380 acres in the wider Yorkshire area, we'd like at least to have another couple of hundred acres during the course of the next 6-9 months"
Dickman also discussed the firms desire to decrease their carbon footprint but highlighted the difficulties in responding to the climate crisis because of the 'four different definitions' of carbon neutrality used by the government, but suggesting the firm will go with model advanced by the Green Building Council. 
Despite this he expressed optimism around tackling the issue stating, 'it's challenging, but we all need to embrace it, we all need to get on the journey, our customers, our occupiers embrace it too'.
Henry echoed commitments on sustainability and innovation, citing their intention to bring forward 'electric scooters, autonomous vehicles and decentralised energy' on their sites. He also highlighted the need to prioritise 'health and wellbeing in development' as being part of a responsible development strategy.
The WYCA welcomed Tritax Symmetry and Harworth Group's focus on tackling climate change, with Thomas stating that the clean growth agenda was a key element to their 103-hectare Enterprise Zone. 
She said 'All decisions that are going through have now got a clean growth criterion considering the impact, working with funding targets from government, retrofitting carbon neutrality in existing schemes and working with funding from the European investment bank'.
In addition, she said clean growth has become one of the organisational principles of the WYCA, showing their responsiveness to climate change. 
It is clear to bring forward these game changing developments, deep collaboration between public and private sector is a necessary aspect. Tackling the ongoing climate crisis is going to be a significant consideration in the projects going forward, the Combined Authorities clean growth strategy providing a framework to these developments.