£70m Healthcare Facility Given Green Light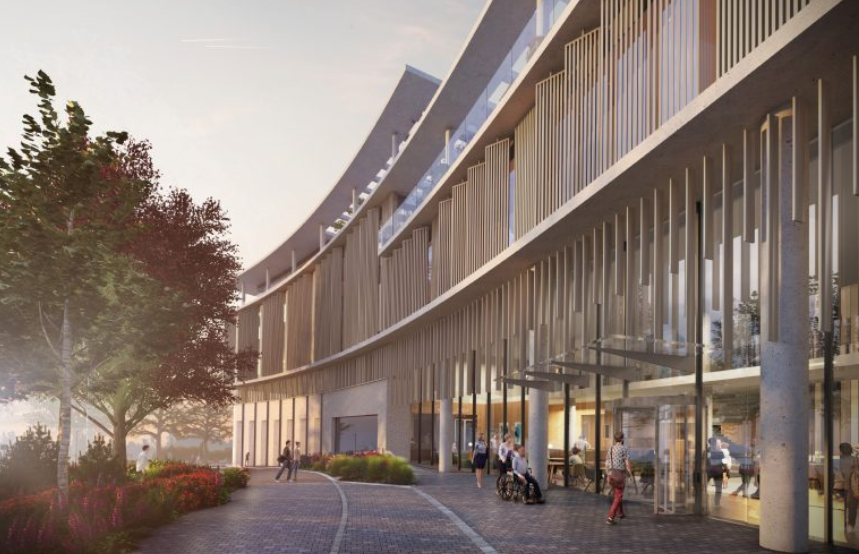 The Royal Marsden NHS Trust has received the thumbs up to develop a new £70m cancer facility in Sutton, London.
The Oak Cancer Centre will "help people with cancer for decades to come" with a focus on providing faster diagnosis for more people and research to find new cures and treatment. The centre will house over 400 researchers in spaces designed to encourage collaboration and help speed up the development of new treatments.
The new 134,000 sq ft building forms part of a wider London Cancer Hub Opportunity Area and has been partially funded through a £25m donation from the Oak Foundation.The project will feature at the official Government Property Development Conference in 2020 – where every Government Property sector will reveal the major investments and developments set to be undertaken over the coming years.
Cally Palmer, Chief Executive at the hospital, said: "This state-of-the-art facility, with a focus on early diagnosis and accelerating developments in research, will allow us to be there for everyone who needs us for decades to come. We have worked closely with the London Borough of Sutton, the local community and clinical professionals to design these proposals, and are excited that the centre will be at the heart of the developing London Cancer Hub – the London Borough of Sutton's masterplan to create a leading life science and healthcare district specialising in cancer research and treatment."
Planning permission was approved unanimously by the council – an application that was submitted by experts Lambert Smith Hampton. Building work is due to begin next summer, with the centre due to open in 2022.
Sunil Vyas, Director of Projects and Estates at The Royal Marsden NHS Trust is confirmed to speak at the Government Property Development Conference. Click here to view the event >