Rural development of affordable homes gets underway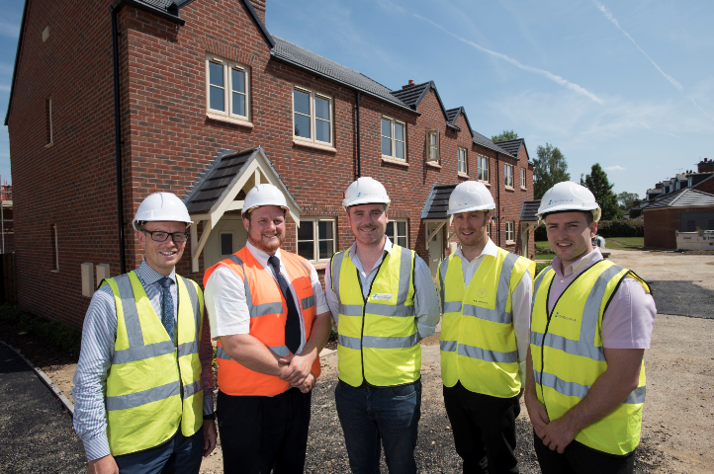 Work for Stonewater's latest development of new affordable and shared-ownership homes on Leicester Lane in Great Bowden, a village in the Harborough District of Leicestershire, is under way.
Stonewater currently owns and operates over 600 homes in Leicestershire and aims to help more first-time buyers and families looking to get on the property ladder, with its Great Bowden development.
The housing association will acquire 18 homes from the total 50 properties being built in partnership with housebuilder Mulberry Homes, Leicestershire County Council and Harborough District Council, as well as Thornton Firkin LLP.
Stonewater will deliver homes for affordable rent from one-bedroom maisonettes to larger four-bedroom family homes to suit the needs of a variety of households. When built, nominations will be sought through the council's lettings register for people with a local connection to Great Bowden.
The social housing provider will offer a further nine properties for shared ownership, which will be available for sale on a part buy, part rent basis. This includes a selection of two and three-bedroom houses, with property prices starting from around £103,000 for a 40 per cent share.
The new homes will have their own private gardens and parking, along with access to a play-zone at the front of the scheme, which will be available for all residents to use.
There are a number of different things taking place in and around East Midlands! Come and find out the latest information at our East Midlands Development Conference >
Assistant Director of Development (East) at Stonewater, Chris Montague said: "We're thrilled to be bringing a mix of affordable homes to Great Bowden in Leicestershire.
This beautiful rural development is not only situated close to Market Harborough Railway Station, from where London St Pancreas can be reached in under an hour, but residents will also be close to the idyllic Foxton Locks, one of Leicestershire's popular tourist attractions. A perfect location for both individuals and families looking for a home.
"In addition to these 18 homes we have a further 259 homes in our forward development plan across Leicestershire. We're really proud of the part we've played locally in tackling the housing crisis and the opportunities we've created to offer the people of Leicestershire a place to call home."
Technical Manager of Mulberry Homes, Andy Gilliver said, "Located on the edge of the popular village Great Bowden, in Leicestershire, the site, which is progressing wonderfully, sits beautifully in its rural location. It's been a pleasure to work with Stonewater on this development so far and we look forward to bringing the scheme to life with them in the coming months."
Partner at Thornton Firkin LLP, Mark Bradbury said: "Thornton Firkin LLP is delighted to be delivering 18 new affordable homes on behalf of our key national client, Stonewater. It is fantastic to be involved in this project, which will provide much needed affordable homes in a village location that is surrounded by picturesque countryside in Harborough."
There are a number of different things taking place in and around East Midlands! Come and find out the latest information at our East Midlands Development Conference >