Springfield Properties £1.5bn project for five village developments in Scotland on track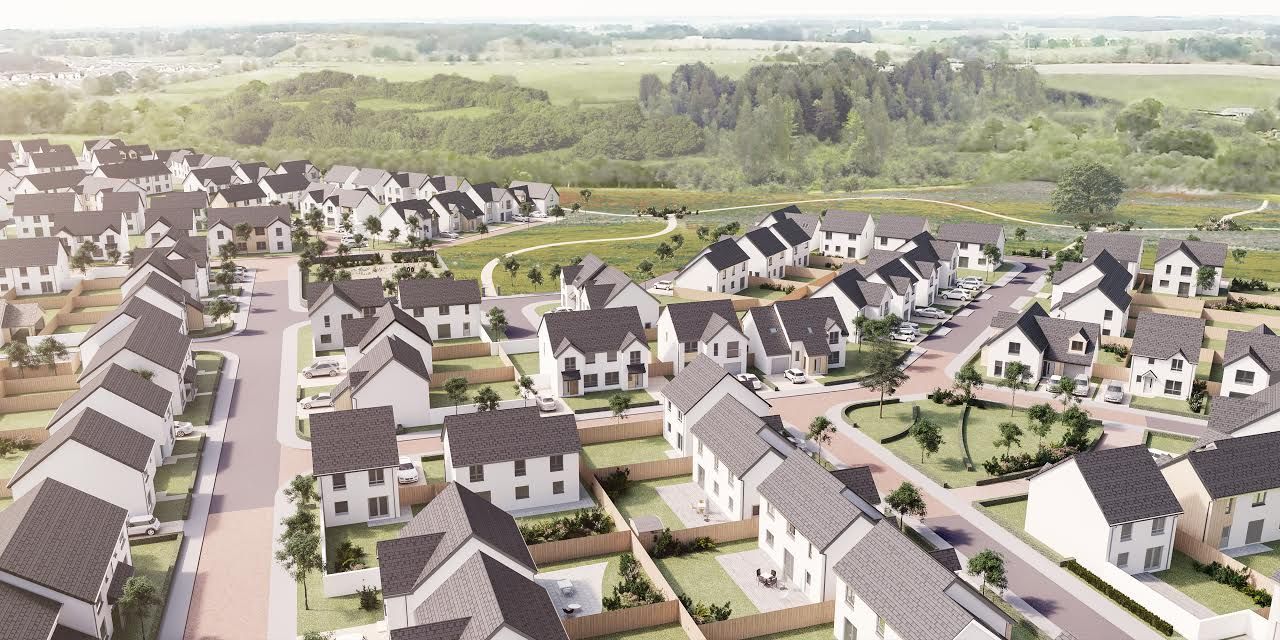 Scottish based housebuilder Springfield Properties is on course to deliver five new village style developments across the country – boosting housing numbers. The developments, totalling £1.5bn, will incorporate 10,000 homes alongside retail facilities, commercial space and local schools.
Springfield Properties are set to discuss further details of their ambitious plans at the Edinburgh Development Plans Conference on the 26th April.
Work on the first village – Dykes of Grey in Dundee is selling ahead of target whilst work on the second village started at the end of 2017 in Perth – which includes 3,000 homes and a new high school. The other four villages are set to be based in Edinburgh, Stirling, Dundee and Elgin. The next phase has seen the plans submitted for a 3,000 home village, with 25% of that to be affordable, in Durieshill which would be built over a 30-year period. If successful building would begin at the end of 2019.
Of the next development in Durieshill Springfield Properties said: "The plans aren't just about housing. A village core is at the heart of the community which will have a village square and open green spaces. There will be plenty of variety with shops, primary and secondary schools, cafes, offices and other commercial space – and further to discussions with the NHS there may be opportunities for health care facilities within the village core. The further two village proposals are being worked through currently with plans to submit them soon.
In October the firm raised £25m from a flotation as 'continued demand for more housing in Scotland was underpinning growth' in their housing business.
To hear more about their current and future projects join us at the Edinburgh Development Plans Conference.