Hereford & Worcestershire Development Plans
March 5 @ 1530hrs

-

1900hrs
The Guildhall, Worcester
Hereford & Worcestershire Development Plans | Event
Speakers

Over 120 construction and property professionals who're all looking to work across Herefordshire and Worcestershire will join us on March 5th as we bring the industry together for another exceptional event in Worcester. Alongside hours of networking alongside key decision makers and senior professionals we'll also be hearing from those at the forefront of exciting new development projects and transformational regeneration schemes, all of which are driving new jobs, new homes and boosting the regional economy. Presentations and discussions will include the creation of NMITE – a new University set for the region, and the City Centre Masterplan for Worcestershire set to boost the economy by over £350m per annum.
Partnership Packages
Programme Partner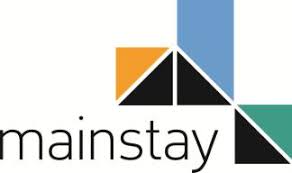 VIP Dinner Tickets

A unique opportunity to spend quality time after the event with the speakers. Take discussions about projects and schemes, procurement opportunities and networking with decision makers into a more relaxed and open setting. The evening meal includes a formal discussion around key regional topics in the industry – accompanied by good food, wine and excellent company.
Companies Attending: Balfour Beatty
VIP Dinner Ticket Privileges:
Attendance at the VIP Speakers' Dinner
Attendance at the Evening Conference
VIP name badges
Guaranteed tickets at sold-out events
Maximum of two VIP tickets per company. Only 15 VIP tickets available per event. Dinner venue: TBC.
Conference Overview
The West Midlands is going through a period of incredible growth and the area is looking to ensure that continues – with business leaders driving new infrastructure, regeneration and developments forward to boost the regional economy. Herefordshire and Worcestershire have a long list of schemes both ongoing and proposed and we're set to be joined by some of those who're at the forefront of the future vision. Speakers include:
Elena Rodriguez-Falcon; Chief Executive of New Model in Technology & Engineering. Elena will be talking about the exciting new University set to open its doors later in the year. The first phase of development has just been given the green light at the end of December 2018, and she'll be presenting about the institution's vision, its input into driving economic growth, and their future plans for the estate/campus and how you'll be able to get involved.
Gary Woodman; Chief Executive of Worcestershire LEP. Gary will share an overview of the exceptional work the LEP is doing within the region, including its masterplan for Worcester city centre which will boost Worcester's economy by £385 per annum, the vision for 5G connectivity being rolled out across the region, the investment into educational institutions, focus on high valued areas such as science and innovation employment space and much more.
Andrew Round; Corporate Director for Place at Worcester City Council. Andrew is keen to engage with the investors, developers and those who're interested in working in the region, and he'll also share details on exciting schemes the council has planned including their city masterplan.
We expect to be in a position to announce additional speakers shortly.
Event Format
1530 – 1600; Registration
1600 – 1645; Networking with Wine, Beer and Soft Drinks
1645 – 1815; Speaker Presentations
1815 – 1900; Networking with Hot Food, Wine, Beer and Soft Drinks
1930 – 2200; After-Event Speakers' Dinner (VIP Ticket Holders Only)
Hereford & Worcestershire Development Plans | Details